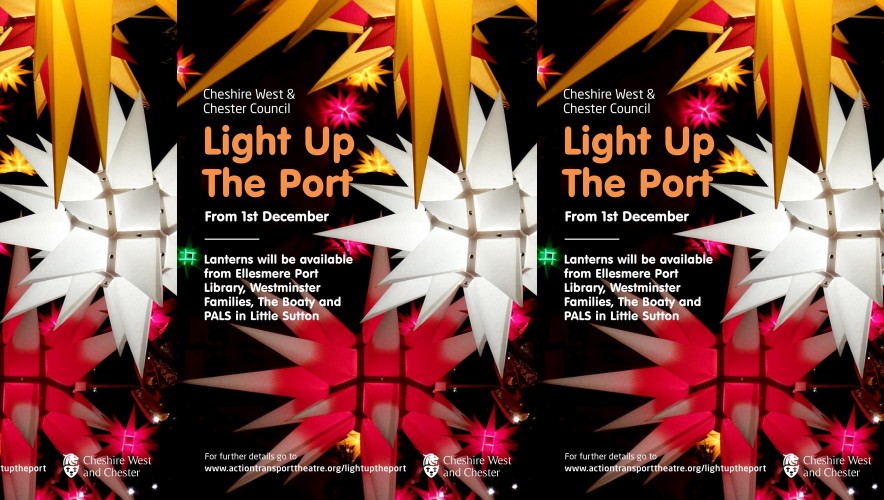 Light Up the Port - from 1st December 2021
Be Part of a Lantern Trail involving the whole of Ellesmere Port - Lets Make Ellesmere Port Sparkle this Christmas!
Use a Kit or be Creative and Make Your Own Christmas Light Up Creation. Please take care not to use real candles or flammable materials.
Where you can pick up a lantern kit:
How to make a kit at home:
Please note that this is not an Action Transport Theatre production, we are hosting this content on behalf Cheshire West & Chester Council - Communities, Culture & Libraries
What are we up to?

Whitby Hall - Transformation Update
The transformation of Whitby Hall into a world class centre, specialising in high quality arts and culture for children, young people and their families, will improve levels of aspiration and general health and wellbeing by providing a new, wide-ranging and inspirational programme for all ...find out more?
Posted: 15 October 2020