Love Letters to the Town is a special project, by and with a group of local Young Writers who have something hopeful to share with the people of Ellesmere Port and the world!
We are writing LETTERS OF HOPE or POSITIVE MESSAGES which we think might lift our spirits and remind us why being a human is still an amazing thing.
We are going to write the letters, but we need people to send them to - which is where you come in...
We'd LOVE to send YOU or someone you know a Letter!
All you have to do is live in Ellesmere Port and be up for receiving a letter from one of our brilliant writers.
Action Transport Theatre hope we can bring a little bit of magic to people in their homes - either by a letter in the post; young people reading a letter to recipients (either in front of peoples homes or perhaps a safe distance in their garden) or via a video message to hear what our young writers have to say.
All recipients of letters will be left with a letter, a balloon and the opportunity to reply by letter or postcard...
How do I get involved?
You'll need to sign-up to receive a letter, video or visit for a reading (which we're aiming to do between 28th July - 6th August 2020).
Sign up now by clicking here.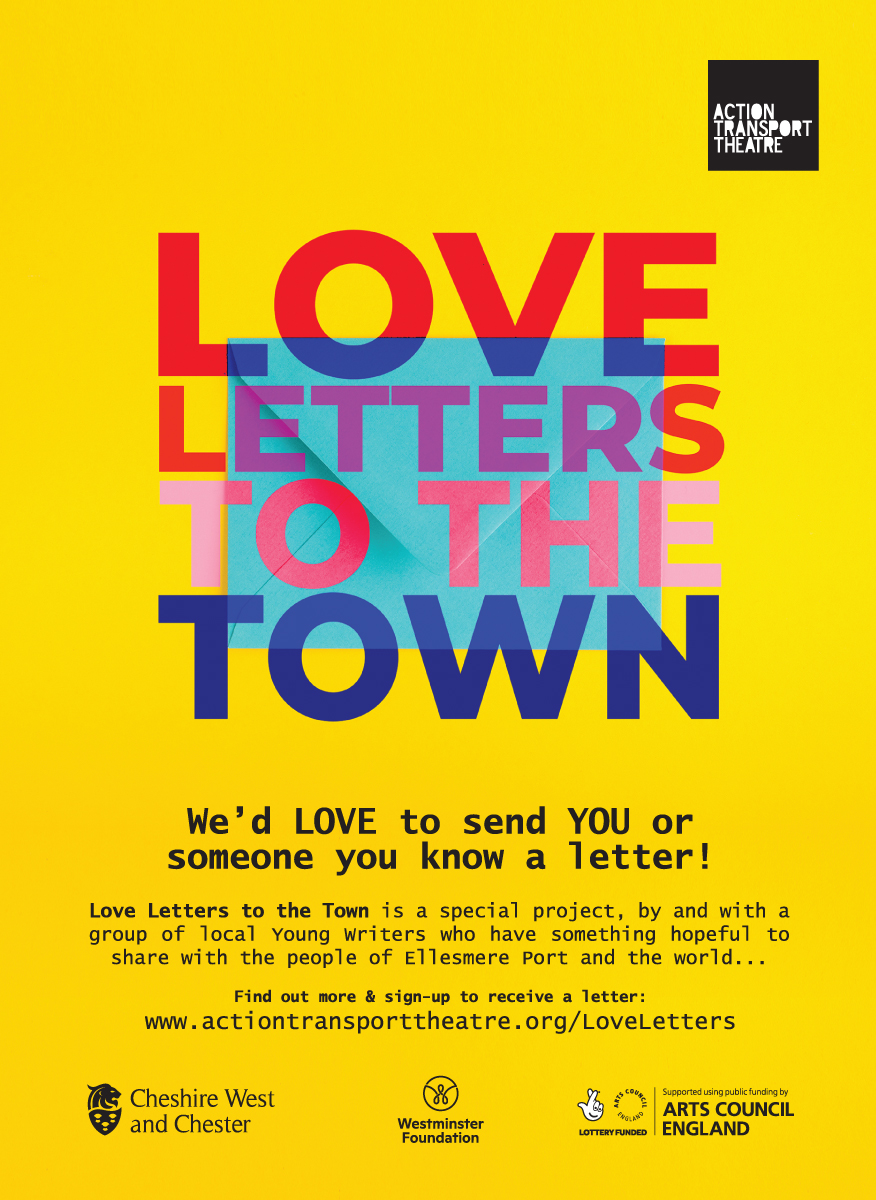 Posted: 10 June 2020