Action Transport Theatre present, in partnership with St. Bernard's RC Primary School
Adrift
Touring 10th February - 14th March 2020 to schools and theatres.
A refugee fairytale.
Two children are in a boat.
They play. They laugh. They argue.
They dream of catching a fish so big it will capsize the boat. Of encountering a mermaid who will sing them the most beautiful melodies. Of lassoing a whale who will pull them to shore, to a new land of thick green grass and endless blue skies. A safe land.
Adrift is a brand new play from Beverley Hancock-Smith, developed by acclaimed children's theatre company Action Transport Theatre, created in partnership with St. Bernard's RC Primary School.
Adrift brings together the celebrated company behind the critically acclaimed STATIk and Happily Ever After with international mime and physical theatre artists Vini Carvalho (Brazil) and Carmen Arquelladas (Spain), original music from Patrick Dineen (Little Red and the Big Bad Wolf, Happily Ever After) and enchanting design from Lois Maskell (The Mighty Boosh).
Told with tenderness, humour and ATT's signature visual storytelling, Adrift is a celebration of the resilience and imagination of childhood.
Videos
The Making of Adrift — originally screened at the Ellesmere Port premiere of Adrift, this documentary gives a behind-the-scenes insight into producing professional theatre with a primary school
Making Waves — this short documentary visits local schools to see how Adrift has impacted their curriculum and their pupils
Praise for Adrift
"Every child in the UK needs to see this show."
Una Meehan, University of Chester
"Heartbreaking, captivating, hilarious"
Audience review
"As always — theatre that is truly for, with and by young people"
Steph Green, Thought Plane Theatre
"Perceptive, funny and powerfully told. One of the most important plays you'll ever see."
Audience Review
Praise for previous shows
★ ★ ★ ★ ★ "Witty and intelligent [...] engages adult and child alike"
THE REVIEWS HUB (for Little Red and the Big Bad Wolf)
★ ★ ★ ★ ★ "Pure magic"
LONDON THEATRE 1 (for Happily Ever After)
★ ★ ★ ★ "A gift to children of all ages"
THE STAGE (for The Jungle Book)
★ ★ ★ ★ ★ "Imaginative and inspirational"
THE REVIEWS HUB (for STATIk)
Creative Team
Written by Beverley Hancock-Smith
Created in partnership with the pupils of St. Bernard's RC Primary School, Ellesmere Port
Director: Nina Hajiyianni
Associate Director: Mike Beigel
Dramaturg: Kevin Dyer
Composer: Patrick Dineen
Designer: Lois Maskell
Stage Manager: Matt Bennett
Performed by: Carmen Arquelladas & Vini Carvalho
Adrift is a Big Imaginations commission
Tour dates: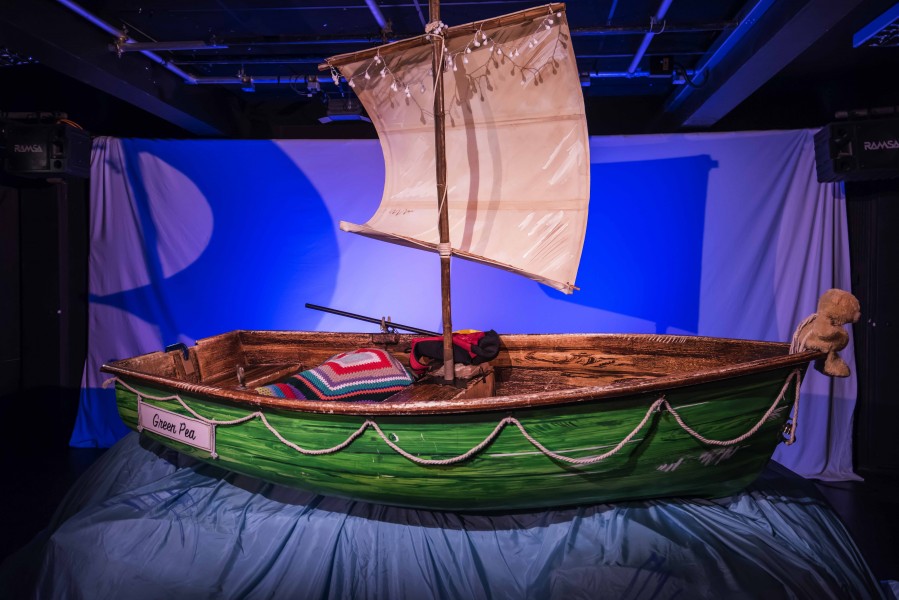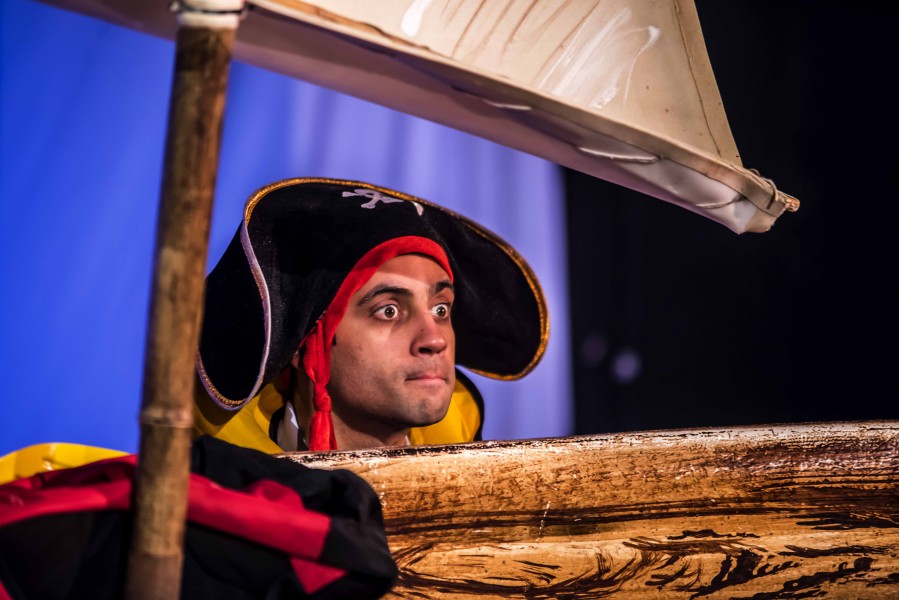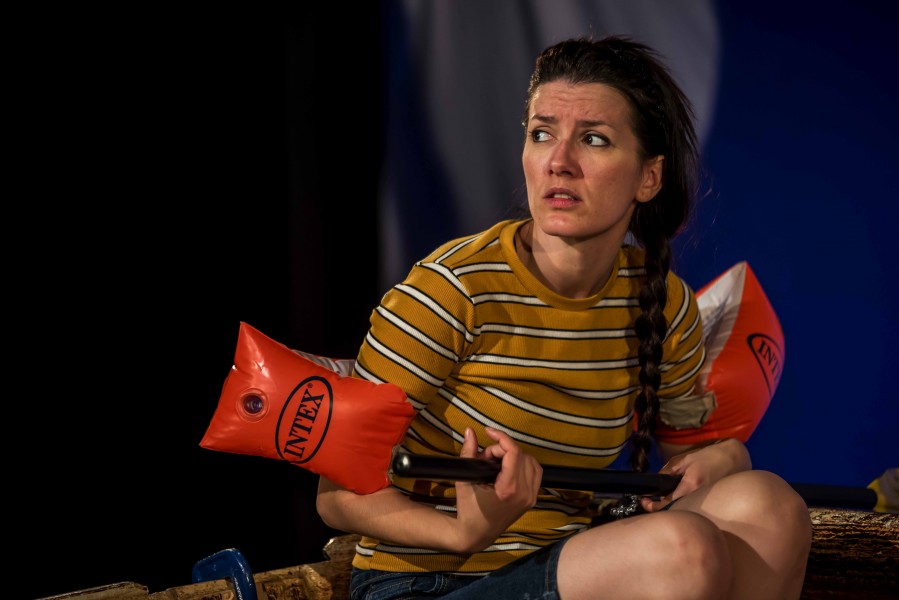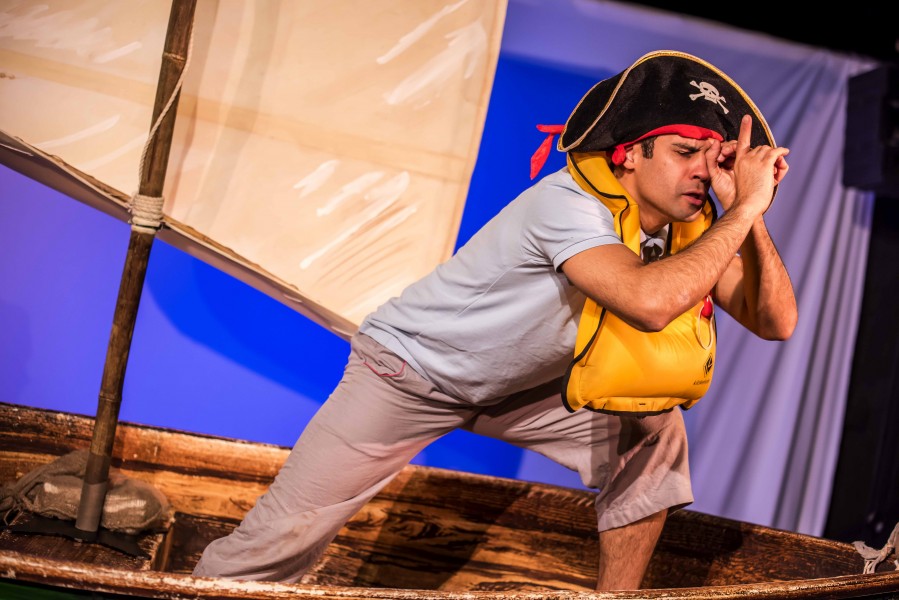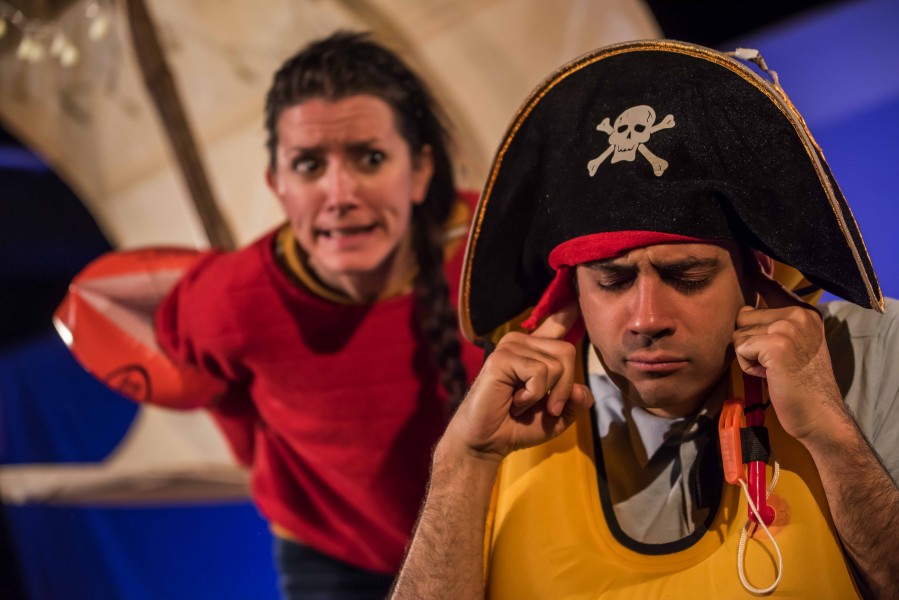 Posted: 4 July 2017