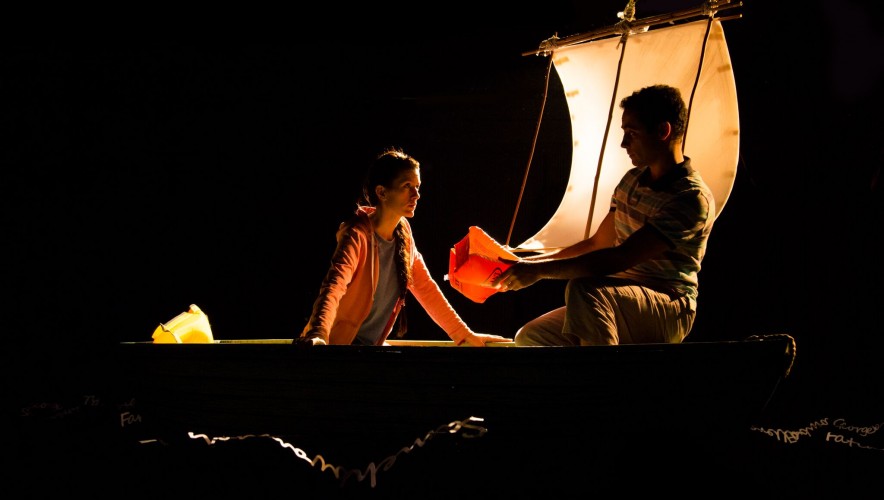 Adrift
Written by Beverly Hancock-Smith
Directed by Nina Hajiyianni
A new work in development. A Big Imaginations commission for ages 8-11.
Two children are in a boat. One is rowing. One is fishing. Their talk is light-hearted: of catching a fish, a fish so big it will capsize the boat; of whales who will pull the boat; of mermaids who sing haunting melodies; and of land. A land with thick grass, rich green leaves, endless blue skies. A beautiful land. A safe land. Above all… a safe land.
Adrift was initially conceived as part of Action Transport Theatre's Ten Tiny Plays. It was shared in October 2017 as part of the Big Imaginations Festival. It is now being developed, through joint commissioning with local school St Bernards Primary in Ellesmere Port ahead of an autumn 2018 tour to North West venues and primary schools.
There will be a performance as part of the Global Learning Day run by the Ignite Teaching School Alliance exploring social justice in the classroom with a focus on the refugee crisis. This is on Tuesday 24th April 2018 at The Holiday Inn in Ellesmere Port. Please see the attached flyer on this event.
Posted: 4 July 2017