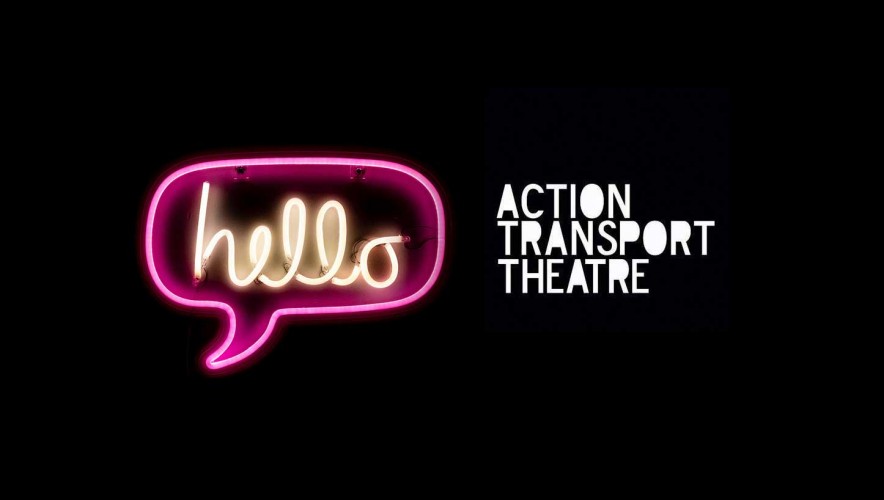 Coronavirus/COVID-19 - Our programme update
Page last updated 7th April 2020
Action Transport Theatre & Whitby Hall
Like all other arts organisations and theatre venues, we've been forced to suspend all our activities whilst we all #StayAtHome - our rehearsals, schools projects and weekly drama groups have been suspended, and our home Whitby Hall has closed its doors.
Leaving our beloved Whitby Hall was already part of the plan, as we've been preparing to de-camp ahead of our capital programme which will see the transformation of our much loved but run down building into a bright new theatre and cultural centre for children, young people and families in Ellesmere Port.
Activities we had planned to take place in schools and community spaces over the capital programme have sadly been postponed. We know that now and over the coming months many children, and young people (as well as their families) will be grappling with this worrying, strange new reality we are living in. Like many other arts organisations we are thinking about what spaces we can create online and digitally, to provide opportunities for creativity, for fun and maybe most importantly, connectedness at this most challenging time
What are we planning?
Over the coming weeks and months, Action Transport Theatre will be continuing to work with artists, practitioners and our brilliant volunteers to run some of our planned activities. We are using a bit of time to do this properly - taking care to work out what has most value, responding to need as well as looking at potential new ways to work.
There is already a wealth of material out there and being developed as we speak, our focus is on creating a two-way street, that is where we can hold spaces for children and young people to 'gather' and connect, providing a common focus.
What's happening now?
Some of the things we have been working on can be found on our What's On page and our Lockdown - Projects & Resources page.
More widely we are thinking about what this all means for us as a small young people's theatre company, for our communities, and especially for children and young people - at this time of crisis which will undoubtably, impact on us all in ways we cannot yet imagine.
Action Transport Theatre has always, and will continue to, prioritise children and young people. Our emphasis on processes of 'discovery' and open-ended enquiry, means we are ready to ask ourselves the most difficult questions and direct our attention accordingly. The values of trust and integrity are beacons at these difficult times, and we hold them dear.
We will keep planning for the short term to support and connect and also be open to the emergence of new questions and ideas which we will surely be needed in order to respond to a new 'normal'.
Now, even more than ever, we hope to be amongst the best advocates for children and young people, and to find ways to create the changes we need for a better, kinder and fairer future for children and young people and wider communities.
If you would like to get in touch with thoughts, ideas or responses about our approach and programme, please feel free to get in touch.
Please stay safe and look after each other, especially those most vulnerable.
Nina Hajiyianni - Artistic Director
Stay in touch...
Action Transport Theatre will be sharing further news via this webpage and sharing any updates to it social media and our mailing list - sign-up here if you are not already registered.
We are supporting our staff to work remotely, and you can contact us via info@actiontransporttheatre.org or call and leave a message on 0151 357 2120 and we'll get back to you.
Posted: 7 April 2020