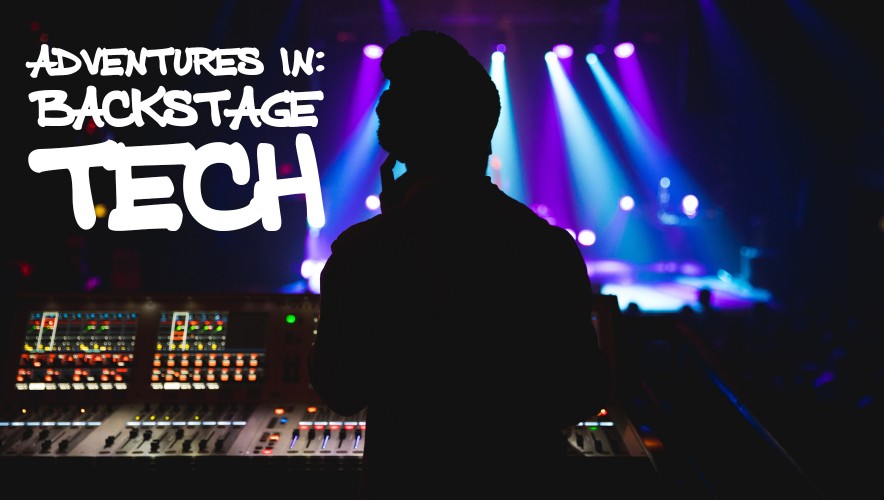 Thu 18 February - 7:00pm
Thu 18 March - 7:00pm
Thu 15 April - 7:00pm
Adventures in: Backstage Tech
A series of three, informal online sessions with ATT's Production Manager, Matt Bennett, exploring some of the tools and tricks of backstage theatre.
Join Matt for an hour (or so) to explore how the theatre people you rarely see make the magic happen - then try it yourself!
Session 1: 'Audacity' - Recording voices/music/effects
Session 2: 'Peppers Ghost' - making the famous live stage ghost effect full scale
Session 3: Director's Challenge - The unexpected ask!
Age Range (suggested) 13+
How to get involved?
All participants (whether you are new or been coming for a while) MUST sign up to the registration form before they attend the session.
Our parent / guardian consent form MUST be completed for a young person to be allowed to join the session (any data provided here will be kept and processed in line with our data privacy policy, will only be used for the purposes of running the session and data may be used in aggregated form to evaluate our sessions). If you are interested, please complete our registration form here.
Our sessions remain online via Zoom for until further notice
Video call joining instructions will be emailed to all those who have registered
If you have any questions at this stage, please email technical@actiontransporttheatre.org or call 0151 357 2120
Posted: 19 January 2021