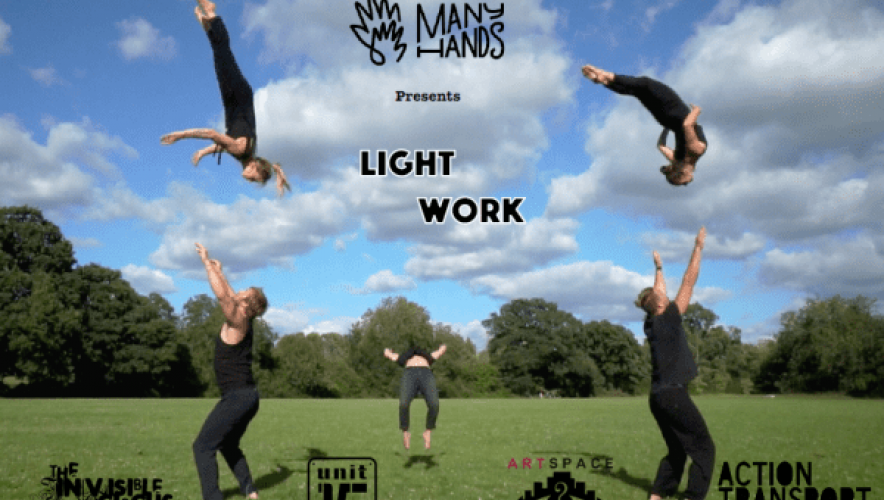 Fri 13 August - 2:30pm
Sat 14 August - 2:30pm
Many Hands Presents Light Work
As part of Porto's Peculiar Playground, Action Transport Theatre are delighted to be hosting a series of Friday Theatre Days!
On every Friday that Porto's Peculiar Playground is open throughout August (13th, 20th & 27th) we are bringing a series of theatre companies and performances to Whitby Park Amphitheatre for you to enjoy, all completely free!
On Friday 13th August, 2:30pm Many Hands will be performing their Light Work, contemporary Circus and Theatre Show.
This an entertaining and unique outdoor show for all the family, full of breath-taking acrobatics, dance, music and movement.
Light Work is a piece that looks at our relationship to independence and collaboration. Do we need other people to be happy? Or are we just better on our own? Is two always better than one? What about three? Or four, or five, or six? How best can we live together, work together, play together? Together, in this show...we will build human towers...we will defy gravity...we will throw bodies through the air... and catch them...unless, of course, we fallout. Or just... fall?
Many Hands is an exciting new contemporary circus collective, consisting of six artists from a wide variety of backgrounds -traditional circus, contemporary dance, sports acrobatics -who have performed all over the world
Main performance - Friday 13th August
Amphitheatre, Whitby Park
Time - 2:30pm
Running time - Approx. 60 minutes (no interval)
All Friday Theatre performances are completely free and we will be accepting walk-ups on the day, but if you can book your place in advance to let us know you'll be coming along, we would appreciate it!
Posted: 27 July 2021