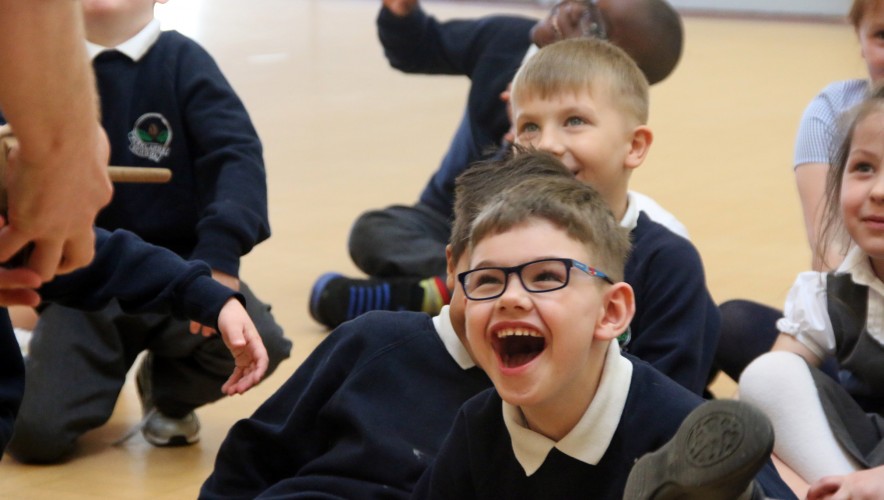 Whether you and your school have previously worked with Action Transport Theatre or whether this is an introduction to us, we offer high-quality theatre-based learning opportunities and access to the best theatre performances either in school or at our theatre.
The Mystery of the Raddleshum Mumps - Schools workshop Package available Autumn 2019
Adrift - Touring Spring 2020 - KS2
Why work with us?
We have over 30 years of providing high quality theatre for children and young people
We offer access to productions, workshops & residencies all tailor-made to you
We have extensive skills and experience in developing literacy, communication, social and personal skills through encouragement of creative growth.
We support teachers in using theatre as a stimulus for learning across the curriculum
We work closely with Bridge Organisation – Curious Minds
We support schools to achieve Arts Mark status
We are an Arts Award Centre and can support your young people in gaining their Arts Awards
We are open to developing new projects with schools.
West Cheshire College Peer Educating Project Spring 2020 KS2
This is a peer led project written by local secondary school pupils and performed by West Cheshire College performing arts students. It is mentored and led by professional teams at Action Transport Theatre and West Cheshire College and includes a dynamic performance and peer led workshop programme enabling students to explore important issues whilst helping raise levels of aspiration.
Feedback
"The workshop with Kevin was a huge success. His approach & manner with the children is so natural and calming. I, and my team, have learnt a few creative strategies which we will use ourselves." Vicky Jones, Reception Teacher – Parklands Primary School, Ellesmere Port
"I love everything that ATT do - the world is a better place for the good work that is done by the company." Sue Finch, Headteacher - Westminster Primary School
"One of our younger pupils is a reluctant learner, although he has the ability to do well he puts barriers in place due to his varying SEN needs. He does have a statement for ADHD amongst other issues outside of education which means he finds school difficult at times, in regards to both socialising and keeping attention. He was very animated, something I had not seen him do much (as if he let his guard down and just be a ten year old). He was clapping, singing, dancing along – really engaging with the cast as well as myself and a peer sat nearby him. He spoke positively and with enthusiasm on the journey back to school" - Dorin Park Special School, Chester
"Our experiences of working with ATT have been overwhelmingly positive and have supported us in developing, tolerance, pride and self confidence in our pupils" - Parklands Primary School, Ellesmere Port
For more information on our work with schools, please contact Project Manager Jess Egan on 0151 357 2120 or email jess@actiontransporttheatre.org
Posted: 4 July 2017