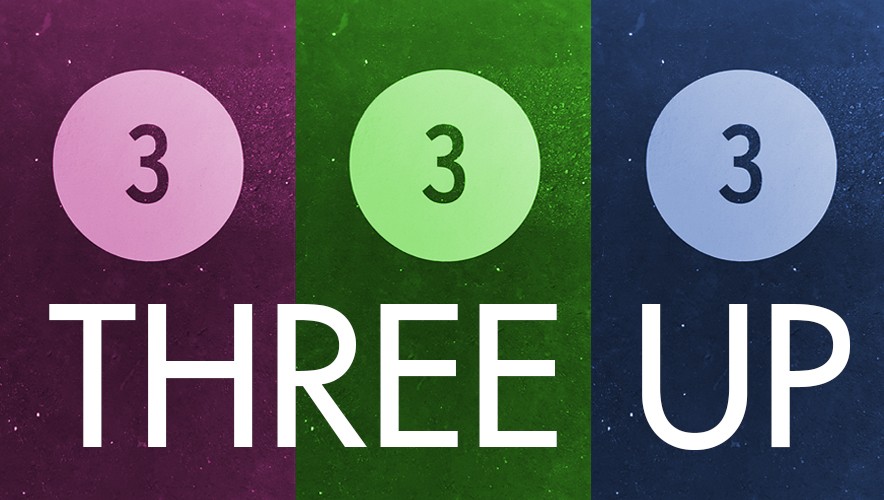 An incredible opportunity open to young writers...
Action Transport Theatre (ATT) with Young People's Theatre from Toronto in Canada and Fearless Invention - the new young people's writing company in Sydney, Australia are thrilled to partner on Three Up, an international programme for young writers aged 13-17.
ATT is looking for four young people with a passion for writing to be part of this three month international collaboration. The Three Up programme provides the opportunity for young people to reach beyond their own borders to build a community with young writers from Canada and Australia while working with professional local and international playwrights and facilitators. It is a fun way to write and make friends with similar interests.
Call for Applications
We are looking for participants for the Three Up  program who:
are between the ages of 13 -17
have experience with and interest in creative writing (plays, poems, short stories, etc)
have an interest in international creative collaboration
are able to commit to attending 8 on line sessions (a schedule is included below and we can possibly fit sessions around people's other commitments)
are able to sometimes do independent writing outside the online sessions
have access to the internet, a personal e-mail address and permission to use a Facebook account to access our closed Facebook group
Program Schedule
Online sessions, will take place on Zoom on the following dates:
Saturday 13th March
Saturday 20th March
Saturday 27th March
Saturday 3rd April
Saturday 10th April
Saturday 17th April
Saturday 24th April
Saturday 1st May
These sessions will probably be 11.30 -1pm. (Except April 3rd which will be 1pm till 3.30pm) There will be a final presentation on 22nd May 2021 (This will be followed by an evaluation meeting too. Date tbc.)
On line sessions will take place with Kevin Dyer, ATT's Associate Writer, as well as Laura Duncalf and Ginni Manning, ATT's two volunteer Writing Assistants and the three other participants. The purpose of these meetings will be to write a collaboratively-created play involving your three UK co-writers and the 8 other writers from Australia and Canada.
How to Apply:
Complete and submit the application form along with a writing sample (about a side of A4 will be great).
All applications will be reviewed and assessed by the ATT Three Up team. Applications will be assessed for merit, potential and writing craft. You do NOT have to have already written a play!
For further information, please contact Jessica Egan-Simon, Producer on 0151 357 2120 or at  jess@actiontransporttheatre.org
Please submit your materials, with the subject line "Three Up Programme Application" to  jess@actiontransporttheatre.org
Deadline for Applications – 19th February 2021
Posted: 20 January 2021