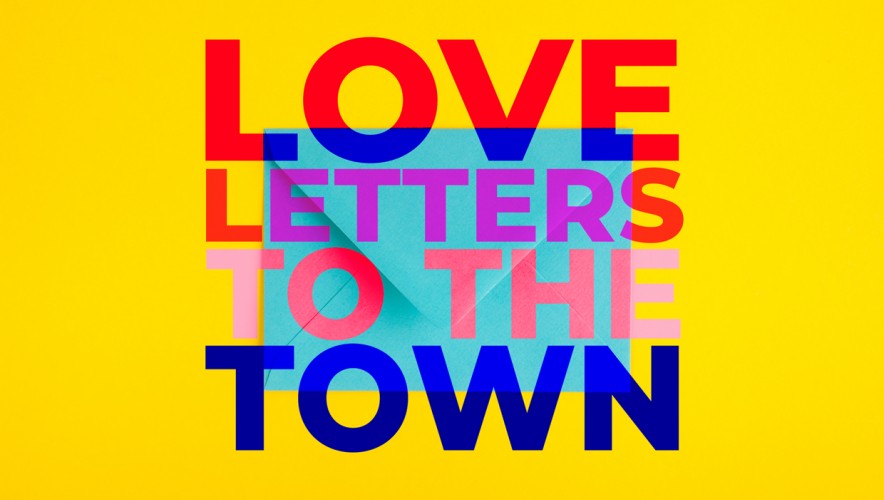 Mon 11 May - 11:30am
Mon 18 May - 11:30am
Mon 25 May - 11:30am
Mon 1 June - 11:30am
Mon 8 June - 11:30am
Mon 15 June - 11:30am
Thu 25 June - 6:00pm
Thu 2 July - 6:00pm
Thu 9 July - 6:00pm
Thu 16 July - 6:00pm
Thu 23 July - 6:00pm
Thu 30 July - 6:00pm
We'd LOVE to send YOU or someone you know a Letter!
Our #LoveLettersToTheTown is a special project, by and with a group of local #YoungWriters who have something hopeful to share with the people of #EllesmerePort and the world! We'd LOVE to send YOU or someone you know a Letter! Sign up for free now via... http://actiontransporttheatre.org/LoveLetters
What is Love Letters to the Town?
A weekly hang-out place for teenagers who want to write - currently online via Zoom through our weekly Young Writers sessions...
If you join us, you will work with Action Transport Theatre's award-winning Associate Writer, Kevin Dyer, to write in ways that you don't get the chance to at school. You don't have to be a 'writer' but you need to want to express yourself with words.
The group will make a collection of Love Letters to the Town. Which sort of means…
In a world looking for hope and a 'new normal' that isn't defined by government or adults, the young writers will look forward with optimism at characters, situations and events that sparkle and surprise.
The Love Letters will not be like any you have ever written or received before, and the Town in question will most definitely not be one of crisp wrappers blowing in the wind or dogs leaving their mark on pavements.
Are you ready for Hope? Are you ready to start writing a new version of the future? Come and join us in 'Love Letters to the Town'.
When does it start?
We'll start working on Love Letters to the Town as part of our weekly writers sessions from 1st June - 27th July 2020. Through this project we aim to explore creative ideas to around love and care, and how we express and communicate during this unprecedented time of social isolation.
Through the sessions you'll have the chance to work with a prize-winning writers and one of the UK's top young people's theatre companies.
You'll get to write stuff (stories, scenes from plays, monologues poems, whatever floats your boat) – even if you've never written before but would like to give it a go - in a fun, supportive atmosphere.
There will be writing, chatting, creative ideas, the chance to meet new people and make new friends too.
How do I get involved?
Our next writing project 'Love Letters to the Town' runs throughout June & July 2020. If you are interested in becoming a young writer (it's totally free!) - you'll need to sign-up through our consent form (an adult must fill this out with you), or, for further information and how to get involved please email info@actiontransporttheatre.org.
Posted: 13 May 2020