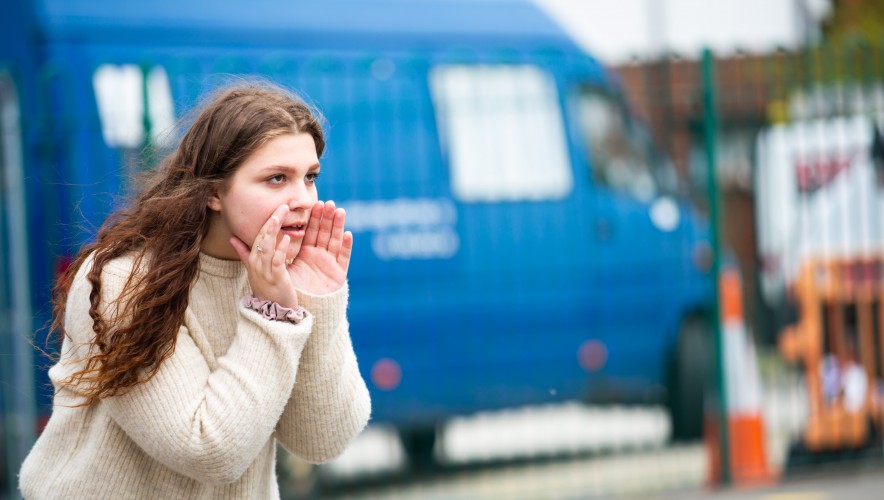 Action Transport Theatre would love to hear from young people aged 13-19 years who are based in and around Ellesmere Port and would like to work with us on ideas for our brand-new theatre and venue, opening in May 2022 in Whitby Park.
The new group will meet between February to June, and work with professional creatives to explore ideas which will help establish our new theatre and venue as a dedicated space for children and young people.
As part of this project, participants will:
be invited to a special behind-the-scenes tour of our new theatre and venue being which is being built right now;

explore ideas for the 'look and feel' of the inside of the building, thinking about the different spaces and the kinds of activities that will take place there;

take part in workshops with other children and young people to come up with new ideas;

work with a filmmaker on a short documentary to capture the above;

take part in special events in June as part of our opening season;
To register your interest please email jess@actiontransporttheatre.org with VOICES PROJECT as the subject title.
If you are a youth worker, educator or parent - feel free to contact us for more information or to discuss how we can encourage your young people to get involved.
The deadline for registering your interest is 17th Jan 2022.
Supported by The National Lottery through Arts Council England.

Posted: 7 December 2021