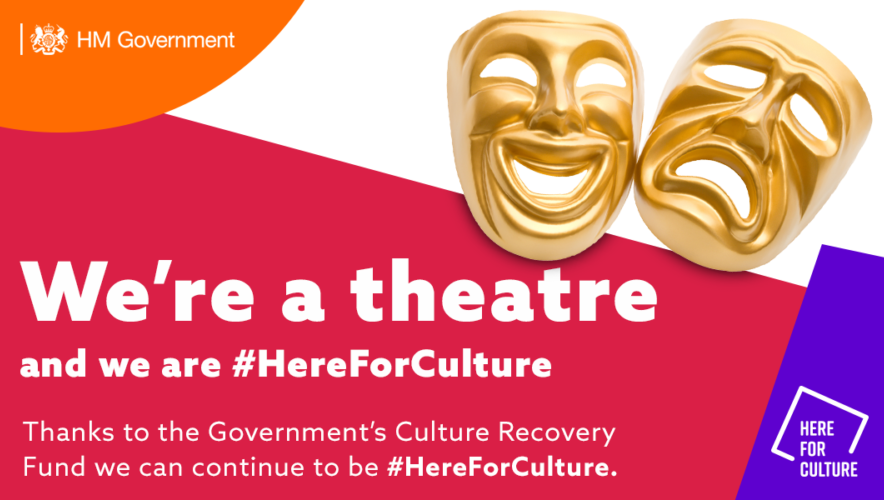 Action Transport Theatre has been awarded a £82,476 Capital Kickstart grant as part of the Government's £1.57 billion Culture Recovery Fund enabling the organisation to push forward with our transformation project despite the financial challenge caused by the Covid-19 crisis.
We are one of 74 organisations receiving grants totalling £58.9 million. The Capital Kickstart grants programme helps organisations cover costs added to capital projects such as building works, refurbishments, and large-scale equipment purchases by pandemic-related delays or fundraising shortfalls. 
Opening the doors to our new theatre and cultural centre in Ellesmere Port will significantly contribute to Covid recovery, positioning a new programme of arts and culture for local people, especially children, young people and families.
Today DCMS also announces that £165 million from the Culture Recovery Fund has been offered in repayable loans to help 11 major cultural organisations survive the loss of income caused by the crisis. This follows previous rounds of the Culture Recovery Fund, including the Grants programme which distributed £428 million to over 2,000 cultural organisations across the country, and the £3.36 million Emergency Grassroots Music Venues Fund.
Nina Hajiyianni - Artistic Director/CEO, Action Transport Theatre said:
"We are extremely grateful for crucial government support made possible though the Culture Recovery Fund and Capital Kickstart programme, our award will mean that we can successfully deliver our transformational capital programme for Whitby Hall, our much loved but run-down building in Ellesmere Port, along with vital investment provided by Cheshire West and Chester Council. The disruption and impact of Covid on our planned programme was presenting huge financial challenges and we are so pleased that we can look forward to 2021 with increased confidence and excitement."
Culture Secretary, Oliver Dowden, said:
"This government promised it would be here for culture and today's announcement is proof we've kept our word. 
"The £1 billion invested so far through the Culture Recovery Fund has protected tens of thousands of jobs at cultural organisations across the UK, with more support still to come through a second round of applications.
"Today we're extending a huge helping hand to the crown jewels of UK culture - so that they can continue to inspire future generations all around the world." 
Sir Nicholas Serota, Chair of Arts Council England said "Today's announcement is another vital step in securing the future of England's cultural sector. Supporting capital projects will help to ensure that we maintain an innovative, sustainable cultural infrastructure that supports world class creative work, while the loans announced today will enable some of our largest and most prestigious cultural organisations to weather the effects of Covid-19 and reopen when it is safe to do so. The Arts Council is grateful to the Government for their support through the Culture Recovery Fund, and we are proud to support all the organisations receiving funding today."
Posted: 15 December 2020