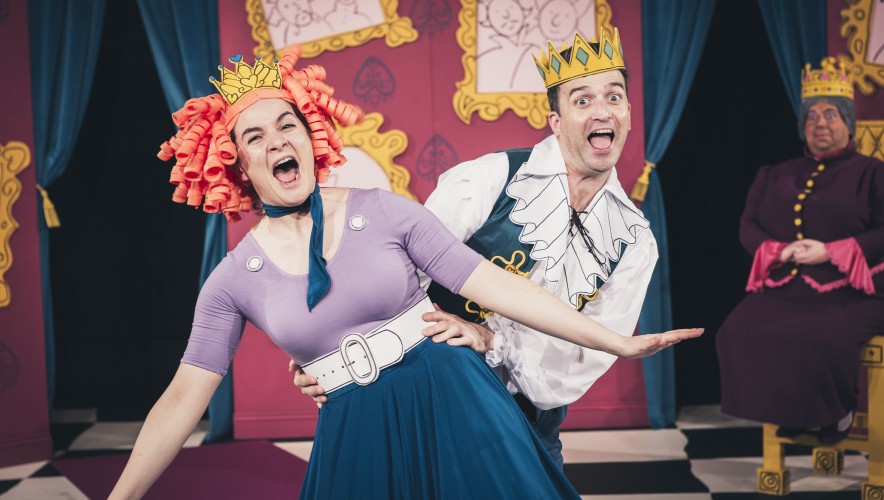 We're thrilled to be keeping our status as a National Portfolio Organisation. Read the whole press release below:
Pioneering Ellesmere Port theatre company Action Transport Theatre have successfully retained their status as an Arts Council England National Portfolio Organisation (NPO).
In a press conference on Tuesday 27th June, Arts Council England announced that Action Transport Theatre would keep its standing as an NPO, guaranteeing funding from 2018-2022. The funding will support the theatre's professional and touring work, as well as their work with local young people and schools, developing emerging theatre talent and providing creative opportunities for young people.
Action Transport Theatre have a range of exciting projects in the offing, from an ambitious digital arts project in Ellesmere Port funded by the Paul Hamlyn Foundation to a proposed redevelopment of their base at Whitby Hall, creating a dynamic cultural hub in Ellesmere Port.
Nina Hajiyianni, Artistic Director at ATT said, "we are delighted to keep bringing world-class art here to Ellesmere Port and working with children and young people as creative collaborators to produce groundbreaking theatre."
Their upcoming plays include Adrift, a short piece based on the experience of refugees which is being made in consultation with local refugee families and schools. ATT will continue creating their celebrated Christmas shows in collaboration with Unity Theatre in Liverpool.
The fund, which comes from government and National Lottery money, will be invested throughout England. This year will see a significant increase in the amount of money invested outside of London.
Posted: 27 June 2017