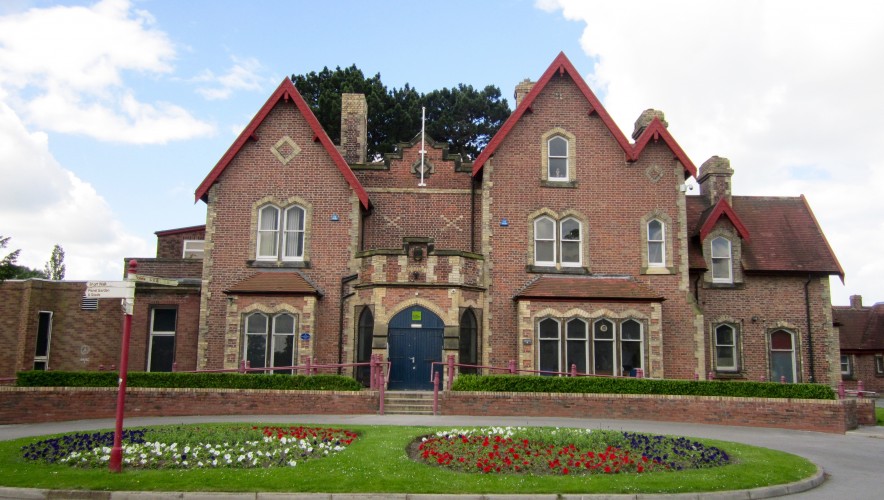 Set in the heart of the beautiful, Green Flag-awarded Whitby Park, and home to a thriving young people's theatre company, locally-listed Whitby Hall has been described as 'a hidden gem'. Building on the regeneration of Ellesmere Port, our vision is that in 2018 this locally-listed Victorian mansion will be transformed into an inspiring, fit-for-purpose Cultural Hub and Arts Centre for local young people and their families.
Whitby Hall is owned by Cheshire West and Chester Council (CW&C) and is home to Action Transport Theatre (ATT), the only professional, specialist young people's theatre company in Cheshire, funded by Arts Council England and part of it's National Portfolio for 2015-2018. ATT also receives funding from CW&C (Culture and Arts) as well as sponsorship from ESSAR Oil UK.
With over 10,000 audiences attending Whitby Hall annually, our building is an accessible and important local and regional venue which offers free or low cost activities. Through our ambitions for Whitby Hall we aim to see a dramatic increase in engagement by local young people and family audiences, becoming a significant cultural provider for the town, as well as creating links with the new Chester Arts Centre which opens in the autumn, 2016.
This major capital development will transform our well loved but tired and run-down building into a welcoming, accessible and inspiring arts venue for young people and the local community. Our new building will allow us to expand our programme of activities, including monthly family film clubs, drama and young writers projects, artist development initiatives and schools projects. This will also mean we can increase our programming and raise local aspirations, creating a sense of pride in the locality whilst strengthening the position of Whitby Hall as a national receiving venue.
Following discussions with Arts Council England, we plan to seek capital investment from their capital grants scheme which currently prioritises existing assets as opposed to new buildings. We will also approach Trusts and Foundations as well as looking to secure private sponsorship.
If you would like to find out more or get involved please contact;
Victoria Symes - Chair of Action Transport Theatre - victoria@impactfundraising.co.uk
Nina Hajiyianni - Artistic Director, Action Transport Theatre - nina@actiontransporttheatre.org
Registered in England Company No. 2408067. Charity Commission No. 1042968
Posted: 20 June 2016