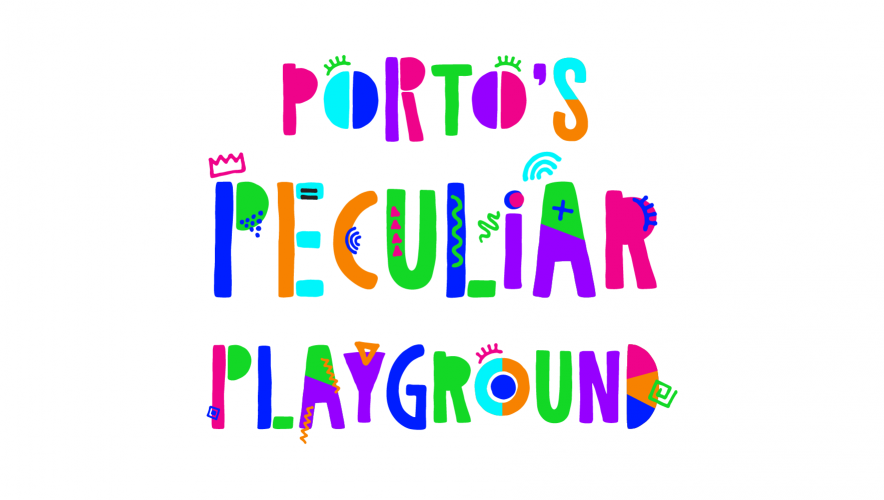 The dust has settled, and despite the rubbish weather during August, we feel hugely privileged to have spent the month bringing beautiful Whitby Park to life with Porto's Peculiar Playground.
We are pleased to have been able to host dazzling performances from circus to stilt walking from Many Hands Circus, Plunge Boom, The Junk Orchestra, Artemis Productions, Dizzy O Hare and Eye of Newt reaching thousands of audiences and participants in Ellesmere Port and beyond.
Nearly 5000 visitors came to Whitby Park to experience the captivating visual trail work of designer Sascha Gilmour along with the original music of Patrick Dineen which provided atmospheric sound installations for the trail
Building on the success of last year, we also worked with performers Graham Hicks and Dorcas Seb to create site-specific characters who spent August engaging children and adults in their 'peculiar' make-believe story-worlds. This included letters and jokes provided by year 4 children at Westminster Primary school which were written to 'cheer up' the grumpy park keeper who was frequently seen patrolling the park for naughty squirrels over August.
We were delighted that Jake Ryan, our community artist, got to work with local primary schools (Cambridge Road Primary School; The Oaks Community Primary School; Parklands Community Primary School; St. Bernard's RC Primary; Westminster Community Primary School; Wolverham Primary & Nursery School) to create 'Peculiar Streets' a vibrant series of collages which formed the basis of one of the installations in the park (soon to be short animation).
Jake also created the Odd Heads over a week with local young people which culminated in a special photo shoot in the park.
Overall our park programme included arts activities, performances, an amphitheatre programme, sensory days, artist development sessions and special events alongside our self-directed visual arts trail discovered through a specially designed map and idents by design|dylunio.
We are thrilled that Porto's Peculiar Playground was so well received by local communities and visitors from further afield. We are excited about the potential for us to bring the park to even fuller life again as we open our new building in 2022 and enter into a new era as a company after 35 years.
View our galeries of Porto's Peculiar Playground:
This year's supporters include Arts Council England; Cheshire West and Chester Council; MBNA; The Chester Bluecoat Charity & The Westminster Foundation; Holiday Activity Funding from the DfE to whom we are extremely grateful!
Action Transport Theatre is an award-winning professional children and young people's theatre company based at Whitby Hall in Ellesmere Port funded by Arts Council England. The ideas of children and young people inspire everything we do.
Ellesmere Port Arts Trail 2022
Action Transport Theatre will develop an ambitious, creative, arts and adventure trail. Free for all children and families. To take place in Whitby Park, Ellesmere Port in Summer 2022.
Building on the success of previous years, ATT will create a new 'arts trail' experience for a target audience of 4000 individuals (children and families). Once again, children will be invited to discover stories, surprises and their own creativity amongst the beautiful green spaces of Whitby Park Plus, a free 'live events' programme for Whitby Park amphitheatre including circus, music, and theatre.
The trail has been hugely successful for the last two years. We are determined to keep it going and keep it free for the people of Ellesmere Port. In 2022 we will link the trail to the opening of Ellesmere Port's brand new cultural centre for children and young people.
We need YOUR help! Please back us / share today via Spacehive.
Posted: 7 October 2021