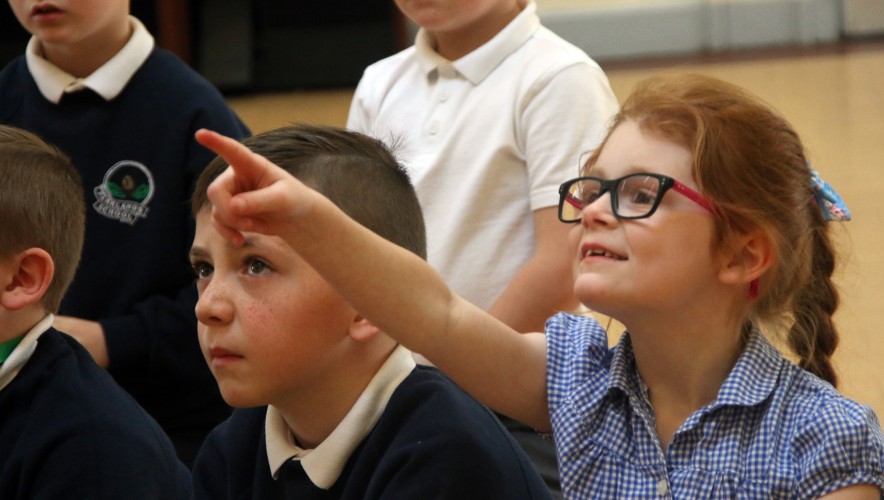 Last month, four Ellesmere Port primary schools (plus one in Chester and another in Wigan) took part in curriculum-boosting literacy and drama workshops.
Pupils from the four schools got to see the play and then take part in writing and drama workshops, focusing on fairy tales and tying in with the literacy curriculum.
The workshops were run by local artist and storyteller Austin Hewitt, and were made possible thanks to the support of ESSAR Oil UK.
ESSAR's support enables ATT to increase innovation and creativity in schools in Ellesmere Port and be a catalyst for positive social change.
Little Red and the Big Bad Wolf was a sellout success when it ran at Whitby Hall in January 2017. It was produced in partnership with Unity Theatre in Liverpool. The partnership will be back again this Christmas with an all-new retelling of Rudyard Kipling's The Jungle Book.
Posted: 13 April 2017