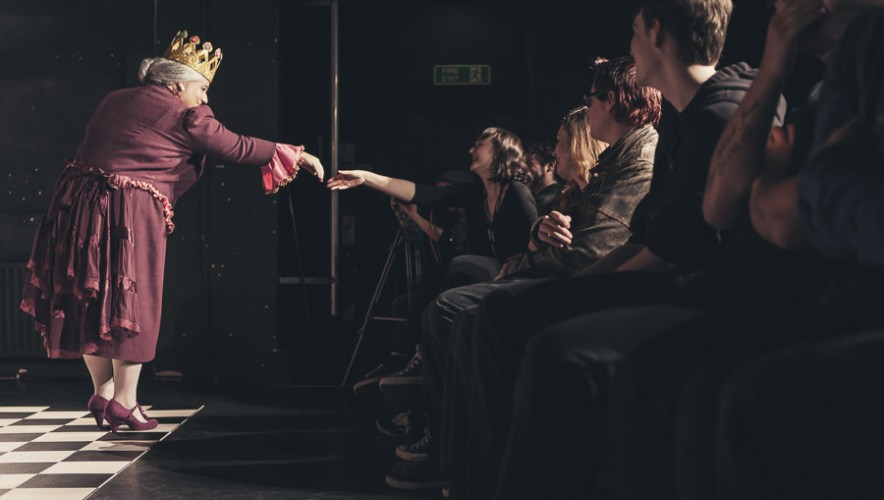 Action Transport Theatre are excited to be part of The National Festival of LGBT History at The People's History Museum, Manchester to celebrate LGBT History Month.
Saturday 27th Feb, 4.30pm – 5.15pm, Engine Hall, People's History Museum
Free and unticketed (arrive early!)

Once upon a time, in a kingdom on top of the highest mountain in all the land, there lived a grouchy Queen, and her son, the Prince. The Prince was always getting in to trouble for slouching, for running, for burping and dancing and not behaving very princely at all! His mother decided that he needed to marry the perfect princess to finally become a grown-up and a proper King. Hundreds of princesses came from all over the kingdom, but the Prince wasn't impressed by any of them... Until one princess arrived accompanied by her brother. .
Created by Action Transport Theatre (ATT) and The Proud Trust, Happily Ever After is inspired by Dutch children's book King and King by Linda De Haan and Stern Nijland. The show uses ATT's trademark highly visual, wordless storytelling and comedy clowning to tell this funny and delightful twist on a traditional fairytale.
Family Friendly event, suitable for age 5 to adults
To see the full jam-packed programme of The National Festival of LGBT History, please go to
http://www.phm.org.uk/whatson/the-national-festival-of-lgbt-history/
Posted: 18 January 2016