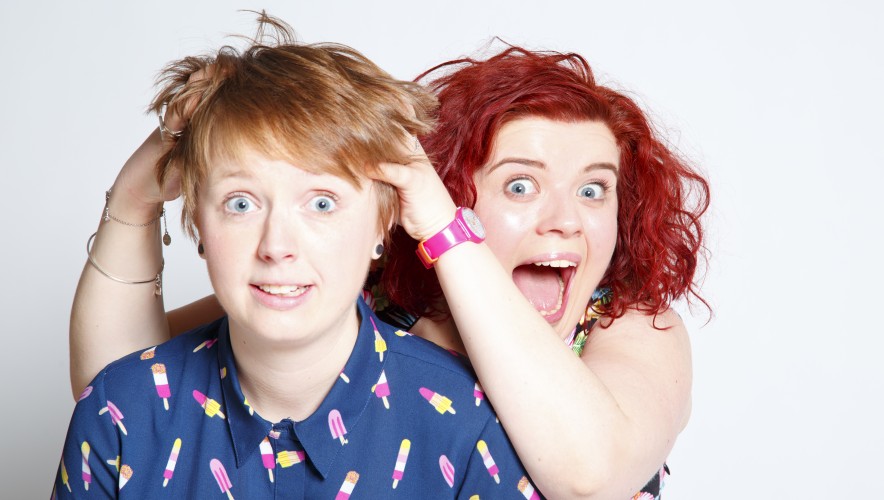 We're thrilled to announce that we'll be supporting a new work from Manchester-based Art with Heart as part of our ATT Lab programme.
ATT Lab allows visiting artists, practitioners and companies the space and time they need, working collaboratively with Action Transport Theatre - the only specialist children's and young people's theatre in Cheshire. This year we're excited to be supporting the development of Stan, a play from Art with Heart, whose brilliant show Declaration visited Whitby Hall in 2017. Art with Heart's Sarah Emmott gave us an overview:
"Stan – named after the T-Rex at the Manchester Museum – tells the story of a blossoming friendship between a deaf girl and hearing boy who is struggling to cope with the departure of his father. As the pair bond over their shared love of dinosaurs and learn to communicate, the girl teaches him how to play imaginatively without reserve, and helps him deal with the change in his familial structure. A bilingual production performed in English and British Sign Language (BSL), Stan positively demonstrates how we can overcome language barriers, and challenges preconceptions of deafness, presenting a strong deaf character in a lead role. It looks at personal ability, growth and the power of play, giving children space to explore their feelings during parental separation and change.
(Stan the T-Rex)
"Art with Heart will be working with Action Transport Theatre as part of a 2018 Research and Development period to upskill in developing work for children and provide mentoring for the company, alongside other project partners. Action Transport Theatre will support Art with Heart to develop and educational package of support for both children and parents including lesson plans for schools and a wellbeing space for parents, and also audience development and marketing advice for touring theatre for children."
Photo credit: Sam Ryley
Posted: 6 February 2018