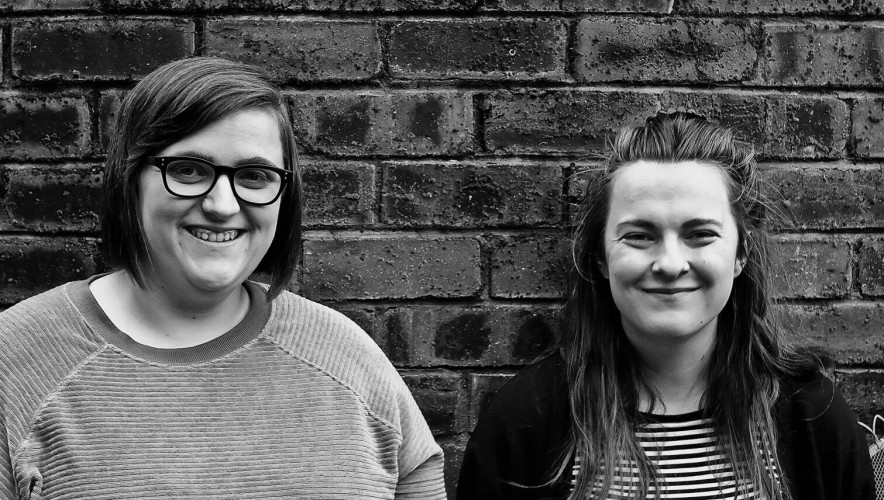 We're thrilled that Thought Plane Theatre are heading up our Young Actors 2017 project. So without further ado, here's what Sarah and Steph have to say...
Hello - we're Thought Plane Theatre!
We're thrilled to be running the Young Actors 2017 Project at Action Tranport Theatre. We have an established partnership with ATT - they have supported us from being emerging artists as part of the ATT LAB programme. We've felt privileged to have their support as mentors and creative guides for many years so it is an absolute honour to be delivering this project with them.
Young Actors is a project-focussed youth programme. A group of local young people come together to create and rehearse a new piece of theatre which will culminate in a week of intensive preparation before performances in the summer holidays.
Previous Young Actors productions we've seen include Bus & The Zoo - both brilliant pieces of theatre which challenge the perception of what youth theatre looks like and the things young people can explore. It was really important to us, as directors, to ensure this year's project reflected that work whilst having its own unique Thought Plane feel too!
To Go From All We Know...
The piece we've started working on is a piece about community and how groups of people get displaced, separated and torn apart. We're exploring how people come together in times of crisis despite the things that are in their way
To begin with we looked at photos and videos of people in Liverpool who were in this position some decades ago, and from these photos we built characters and personalities as a way of exploring how people might have felt. Sarah Weston from Thought Plane then wrote a brand-new script, based on the characters the group had come up with. We're just beginning to work on the script and our first read-through sounded wonderful!
Some Young Actors surveying the space outside Whitby Hall
Before this we've been doing workshops on different kinds of stagecraft such as immersive theatre, interacting with the audience and being yourself onstage. All of these things are part of Thought Plane's theatrical style and we were really happy to be exploring these things with Young Actors.
The play is call To Go from All We Know, taking its name from the lyrics of a Scouse folk song, singing about slum clearances in the city. It will begin with a Summer fete-style event in Whitby Park were the audience can wander around stalls, play games and interact with characters from our story. The script itself will take place inside Action Transport's brilliant studio space where the community will be transported in more ways than one.
More details about how to see the show will be released soon. Pop the 4-6th August in your diary and follow our social media for more…
Action Transport Theatre - Twitter @ATTtweet | Facebook @ActionTransportTheatre
Thought Plance Theatre - Twitter @ThoughtPlane | Facebook @thoughtplanetheatre
Posted: 25 April 2017