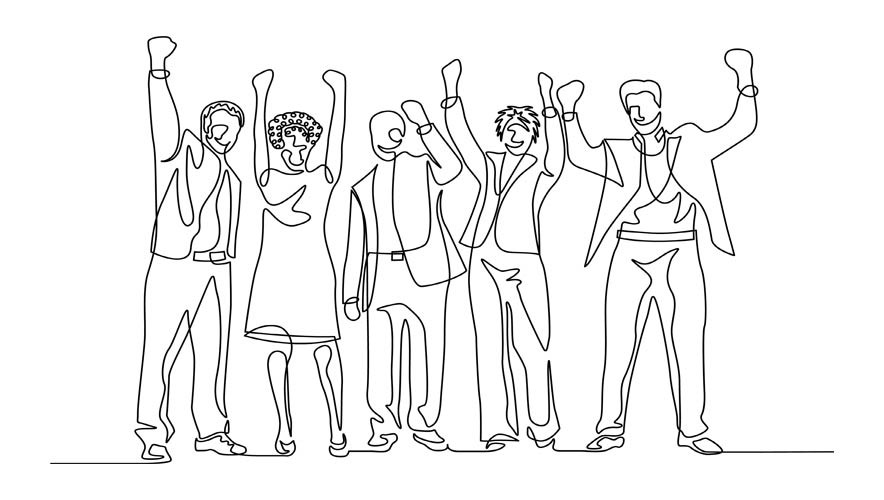 About Us
Action Transport Theatre (ATT) is an award winning young people's theatre company based in Ellesmere Port, Cheshire and part of Arts Council England's National Portfolio. Our pioneering work 'for, by and with' children and young people has earned the company a strong reputation as leaders in the field. 
Participation is at the core of what we do and we create and share our work locally and then regionally and nationally in order to inspire and transform with our work, made 'in the port' 
ROLE DESCRIPTION
This is an exciting and pivotal year for our company as we manage the transition back to a re-developed arts and cultural venue due to open in spring/summer 2022. You can read more about the current Capital Development here.
We need a new team member, with superb admin skills and a passion for our creative work with communities, audiences and children and young people. The administrator will provide essential support for the whole team and work closely with the Executive Director.
The role will be undertaken through a combination of working from home and working from temporary office spaces in Ellesmere Port until the new venue is ready. At that stage the role will be done largely from the new venue in Ellesmere Port.
Main Purpose
The Company Administrator is responsible for supporting the efficient running of company operations, projects and productions through effective administrative systems.
Working closely with the Executive Director and providing some support to other team members such as the Producer and Artistic Director.
Reports to: Executive Director
Key Responsibilities:
Coordinate administrative systems relating to company operations
Coordinate administrative systems relating to projects and productions
Support the Executive Director with fundraising and development admin.
Key Tasks:
Support our Producer to manage the admin systems for our participatory work with children and young people. Using our Microsoft teams apps to support families to make bookings and to manage sessional work.
Work with the Executive Director and the Comms. Manager to administrate ticket sales through the ticketsource platform and donations via the 'Enthuse'platform
Work with the Executive Director and the Comms Manager as we procure and implement new box office systems and a CRM.
Support the Artistic Director with tour bookings and admin relating to touring theatre work.
Monitor the cycle of annual renewals such as company insurances, subscriptions and utlilities – liaising with providers to obtain new quotes.
Monitor the cycle of annual submissions to funders and statutory bodies and organise the management team's diaries to ensure reports and submission are prepped and submitted on time.
Produce freelance/artists/supplier contracts, keep a contracts spreadsheet up to date and ensure payment conditions are met, liaising with suppliers for returns and invoices
Prepare agendas, take minutes and distribute actions for Internal meetings
Coordinate DBS checks for relevant staff
Support the Executive Director with the preparation of funder reports and funding applications.
Ensure effective systems are in place for data collection and extraction (e.g. participation stats)
Occasional front of house duties
Depending on prior experience, we may also request simple financial processing tasks which could include making online payments, processing expenses cards, producing expenditure reports from our Quickbooks accounting system for internal needs.
Other admin duties as required
Company Administrator Person Specification
Essential Skills and Experience
Minimum three' experience in a comparable administration role
Excellent organisational skills
Excellent administrative IT skills and knowledge of Microsoft applications
Strong inter-personal and written communications skills
The capacity to work fast under pressure
A level of confidence in using Microsoft Teams and experience of managing cloud based systems
The ability to self-motivate and prioritise within a complex workload
An appreciation of the value of creative work made 'for, by and with' children and young people
A proactive attitude to promoting diversity and inclusion across the sector
Desirable
Experience in the arts or charitable sector
Experience of CRM systems
Experience of financial admin and comfortable to use (or learn how to use) Quickbooks
Admin or finance qualifications
Hours – Between 21 and 28 hours per week. We require 21 hours as a minimum for the core admin tasks but would be interested in offering additional hours if the candidate has some financial experience.
Occasional evening and weekends required. ATT operates a Time Off in Lieu system and is very open to flexible working requests.
Term - 2 Years Fixed Term
Base – A combination of home working and temporary office accommodation in Ellesmere Port until completion of new Venue. Whitby Hall, Whitby Park, Ellesmere Port, CH64 9AE
Salary – Starting at £23,000 (pro rata) for 0.6 or 0.8.
Holiday - 25 days per year plus bank holidays (pro-rata)
Application and interview process
To request an application form please email caz@actiontransporttheatre.org
The closing date for receipt of completed applications is 10am Wednesday 26th August 2021
Shortlisted candidates will be contacted by email by end of 26th August and will be invited
to an interview on Wednesday 1st September 2021 either via Zoom or at an Ellesmere Port /Chester (venue TBC)
Please email your completed application to ATT to Caz Brader, Executive Director at caz@actiontransporttheatre.org.
Please note, if you meet all the essential criteria and are interested in applying but cannot make this interview date, please let us know and in some cases, we may be able to make alternative arrangements.
Posted: 10 August 2021