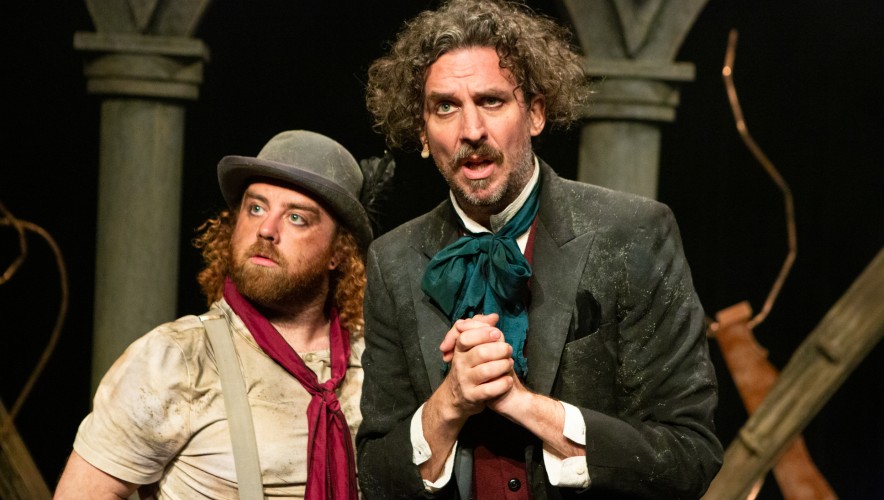 Action Transport Theatre are thrilled to be one of 46 successful applicants across the UK to receive Arts Council of England capital grant funding.
Action Transport Theatre, a charity and theatre company based in Whitby Hall, Ellesmere Port, Cheshire work with children and young people as creative collaborators, to make professional and aspirational performances which they share locally, regionally, nationally and internationally. They also run a number of key participation opportunities such as Young Actors; Young Creators; Film Club; Drama Droplets and the recent Ellesmere Port Family Festival.
The total scheme, based on a £2.2M investment from Cheshire West and Chester Council will mean that Ellesmere Port has a theatre and cultural venue which it can be proud of, working with other local venues and organisations to look at how they strengthen the cultural offer for local people across the town.
Nina Hajiyianni, Artistic Director commented:
"We are delighted that Arts Council England are contributing to our ambitious capital programme for Whitby Hall through the small scale capital programme, this support will mean that we will be able to invest in state of the art technical infrastructure for our new theatre and centre for children, young people and families in Ellesmere Port.
It's an incredibly exciting time for Action Transport, our new theatre will be the jewel in our crown, and we look forward to playing an even greater role in creating world-class theatre, for, by and with children and young people which is at the heart of all our work."
The company are working alongside Cheshire West & Chester Council, Bennett's Architects and a range of theatre specialists to develop the space and the plans are progressing well for the regeneration of the Victorian house in the middle of the Green Flag-awarded Whitby Park into a cultural space for Ellesmere Port.
The company aims to become more resilient and explore ways of being net zero, considering its environmental impact especially with incorporating new technologies and power management systems to the building.
The funding from Arts Council England will contribute towards being able to install state of the art production lighting and audio visual and digital equipment, assisted listening equipment, and raked seating for the brand-new auditorium.
Sam Hutchinson, Communications Manager, added:
"We are truly delighted to be one of 13 organisations in the North of England to be successful and in doing so bring further cultural investment into the area. The work on Whitby Hall is set to transform the town and borough's cultural offering creating a sense of place within our region - as well as boosting the economy and driving social change."
The company will lose the use of Whitby Hall during 2020 but it is planned that they will still continue to operate from a temporary site based on the high street in Ellesmere Port. They are currently in the process of planning a programme of outreach that will take place across the town while the building works take place.
In order to fully realise all of the regeneration ambitions and sustainability of the company's work they will also be looking to individuals, partners, trusts and foundations to contribute as the exciting project moves forward.
Posted: 13 November 2019