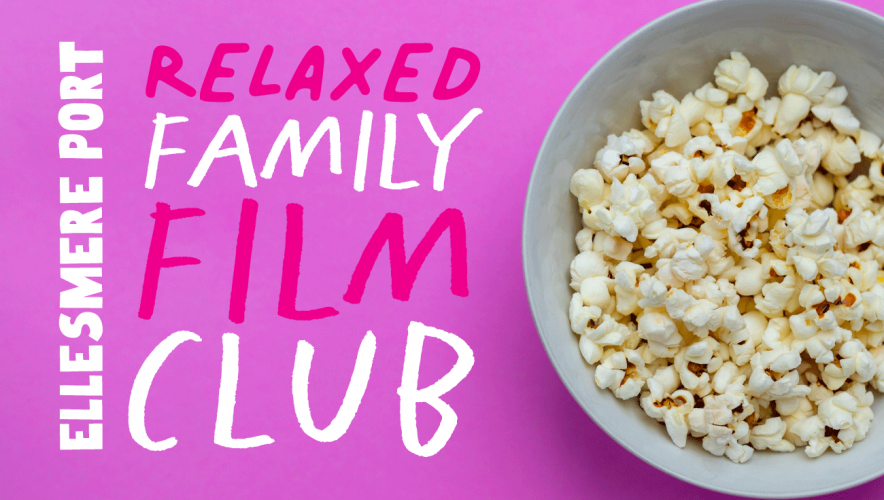 We are looking to bring back FREE Family Film Club this summer to Ellesmere Port - and we need your help!
Families in Ellesemere Port with children who have learning disabilities or who are neurodivergent tell us how challenging it can be to find spaces and activities that are welcoming and accessible for them and their children. Trips to the cinema can be a real challenge due to price, due to anxiety of being disruptive to others or due to challenging sensory experiences.
We aim to restart family film club in the wonderful new theatre and arts venue in Whitby Park, Ellesmere Port due to open in spring/summer 2022. The new provision will have a particular emphasis on creating an environment that is supportive of children and young people with special educational needs and disabilities or who are neurodivergent. – this might include support staff, break out spaces, alterations to light and sound and an atmosphere that celebrates difference! We will work with families and disability services to co-design the project.
500 children and their families will be invited to grab a chair (or a bean bag!), help themselves to drinks and popcorn and enjoy a 'U'-rated movie - from vintage Disney to modern animated classics.
Please donate or share via our Spacehive campaign.
Posted: 12 April 2022