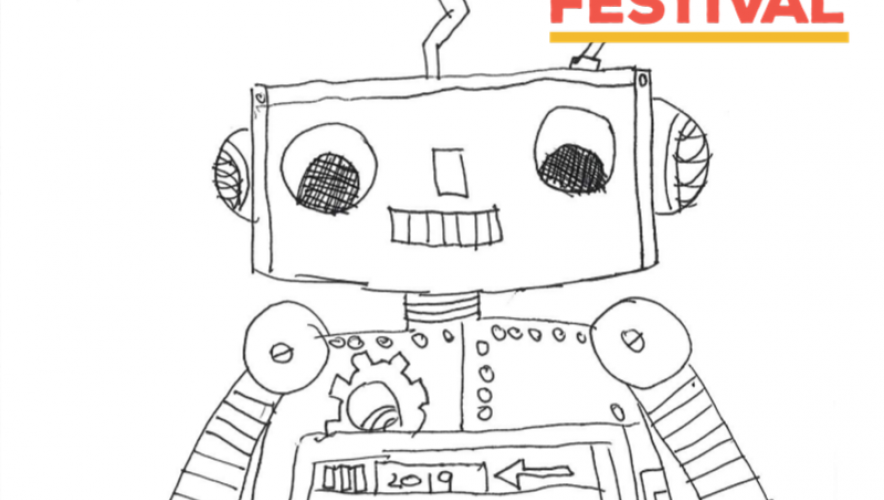 Come and have go and try your hand at a fun, interactive drama workshop bringing digital puppets to life!
11AM, 5-7 YEAR OLDS
2PM 8-11 YEAR OLDS
Places are FREE but a suggested donation of £3/child at the workshop would be most welcome.
As part of the development of Spectacular Spacebots, a new family show about autism and space adventures, Edalia Day is running drama workshops around the UK, using graphics tablets and video game controllers to puppeteer animated characters that will be projected on walls and screens around the room.
In this physical workshop you'll play improvisation games and get an insight into the way Edalia makes theatre. We'll explore the voice and movement of these digital characters and then act alongside them, using a mixture of wordplay, puppetry, chorus and physical comedy.
Edalia is a professional actor, spoken word artist, animator, projection mapper and physical theatre maker. They trained at Alra and the Ecole Jacques Lecoq in Paris, and they're currently touring Super Hamlet 64, a spoken word show about videogames and Shakespeare, and Too Pretty To Punch, a digital comedy cabaret about gender.
Watch our video to give you an idea - it's a snippet from a creative research and development planning session.
Posted: 23 September 2019