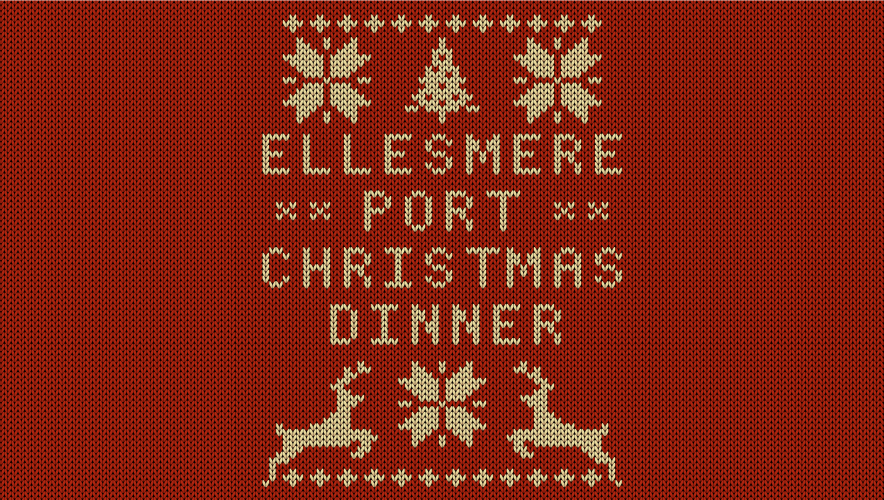 Despite needing to deliver the Ellesmere Port Christmas Dinner very differently in 2020, it really was a huge success, and we could not have done this without the amazing support of our many volunteers and donors.
Overall, we were able to support 51 young care leavers and 15 of their children from Chester, Crewe, Ellesmere Port, Northwich, Salford, Eccles, Winsford, Wirral, Bootle, Liverpool, Manchester and Bolton. 32 had attended a Xmas Dinner with us before and 19 were new to us.
We received generous donations from The Westminster Foundation, Storengy and Qwest as well as numerous anonymous donations from local businesses and we were able to raise over £12,000
42 beautiful homemade quilts were gifted as a 'hug' to those who had not received them before by the extraordinary group 'Quilts for Care Leavers' who year round, sew these beautiful creations.
We matched over 30 volunteer families with the young care leavers so they could buy personalised stocking fillers for them and send a festive message from their family to that young person.
Pupils from St Bernards Primary School in Ellesmere Port made beautiful Christmas cards for all the young people and over 40 knitted teddies were kindly made as gifts by volunteers Shirley Eaton and Lynda Thompson and Sharon Griffiths.
Particular thanks to the following local Councillors who either donated from their budgets or took time to deliver presents to these young people - or in some cases did both! Councillors Donovan, Shore, Meardon, Denson, Jones, Gould, Edwardson, Rooney, Warner, Wheeler, K. Cernik, Dixon, Beacham, Collings, Houlbrook, Gittins, MP Parker, S Parker, Langan, Armstrong, Delaney, Richards, Watson, Weltman, Marshall, Parkes, Gaskill, Little, Clare and Bryan.
There were over 80 volunteers on this project which just shows how much support there is out there to help our young carer leavers at this tough time.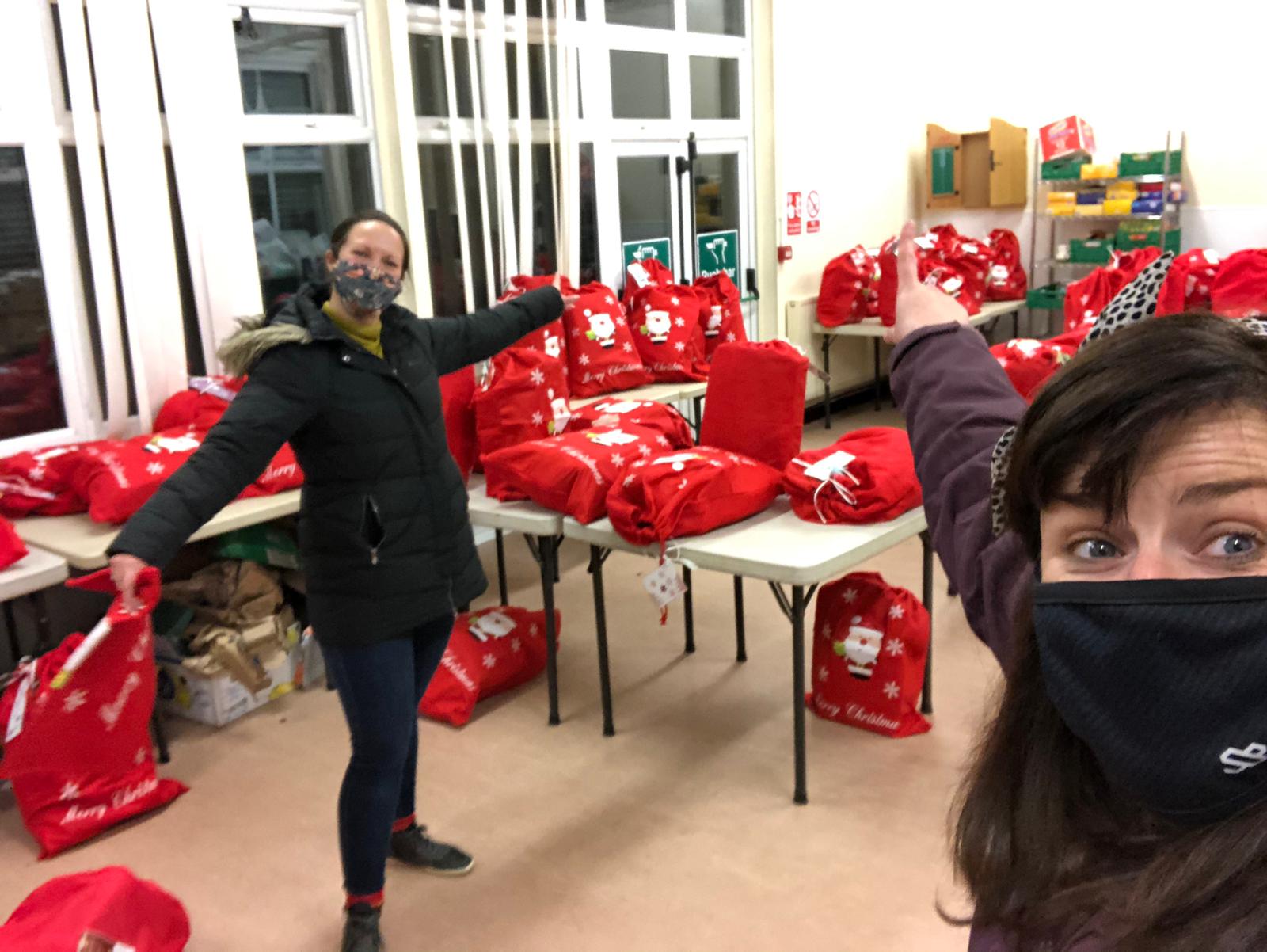 A few stories behind the 2020 Ellesmere Port Christmas Dinner...
Advent calendars and Christmas decorations were sent out at the start of December to include all the young care leavers in the festive spirit, these were delivered by a volunteer team from the University of Chester who travelled across Cheshire West and Chester to make these deliveries.
Madlug - a small company from Northern Ireland who make bags and donate one to a child in care every time a bag is purchased from them - selected the Ellesmere Port Christmas Dinner as one of their Christmas Campaign groups - and received an incredible amount of donations so they could send over 51 sets of bags to our young care leavers so can move all their personal belongings in style and dignity in the future.
An incredible food venture came about with Chef Andi from The Cheshire Dining Experience who creating a meal using 5 simple ingredients which were in the young people's food hampers they received as part of their gifts. Andi was then filmed showing the young people how to recreate this meal, by Sam Ryley from Canteen Creates. The link to this was then shared on You Tube for the young people to watch and recreate their own version of this meal. All the food was donated by Field 28 and 9 Meals from Anarchy - two local businesses and all time involved was volunteered for free.
Whether you bought a present, wrapped a present, delivered presents, donated to our Crowdfunder page, shared our story, donated from your business, made a card, knitted a teddy, crafted a name tag, bought food, made food, made a film about making food...! The list is endless as the support we received this year was overwhelming and we can't thank you enough.
Some feedback received...
"I am an ex-foster carer with my husband to our much-loved 18 year old foster son, who left the care system earlier this year. We had the joy and privilege of seeing him discover the delights of the Santa sack you delivered. We were blown away! I first started crying, just a little, when he pulled out the quilt (I sew, I know how long these things take!) - he is about to move into his own flat and I knew that under our tree were cushions for his new (ebay!) sofa in the same colour as this beautiful quilt. Not sure how you pulled that one off! Even before he knew about the colour match, he loved the quilt, and present by present his smile grew wider. My goodness, what extravagant generosity this has been! Thank you so very much, not only for running this project, but for running it so well. The word that comes to mind is, "abundance." When he received his food hamper, he told me about it with a sort of awe. The chap who delivered it had a little chat with him – quite an achievement actually, as this particular care-leaver is not usually overly communicative! There must be so many people involved in this, so many people to thank from the bottom of our hearts...please express our heartfelt gratitude to as many as possible..."
[Ex foster carer]
"Thank you, you really didn't have to do this, you've made my day to see that someone cares about someone like me when you don't even know me, it just shows that there is still humanity in the world, and I wish more people were like you..."
[Young Care Leaver]

Next up?
If you would be interested in being involved again next year or joining our steering group, please do get in touch.
The steering group meets once a week from September to Christmas and each member takes on the responsibility for a different aspect of the Christmas dinner - from food, to presents, to volunteers, to finances, to communications and managing the social media, to liaising with the young people and the leaving care team...there are so many ways you can help.
For more details, please email ellesmereportchristmasdinner@gmail.com
Posted: 24 February 2021