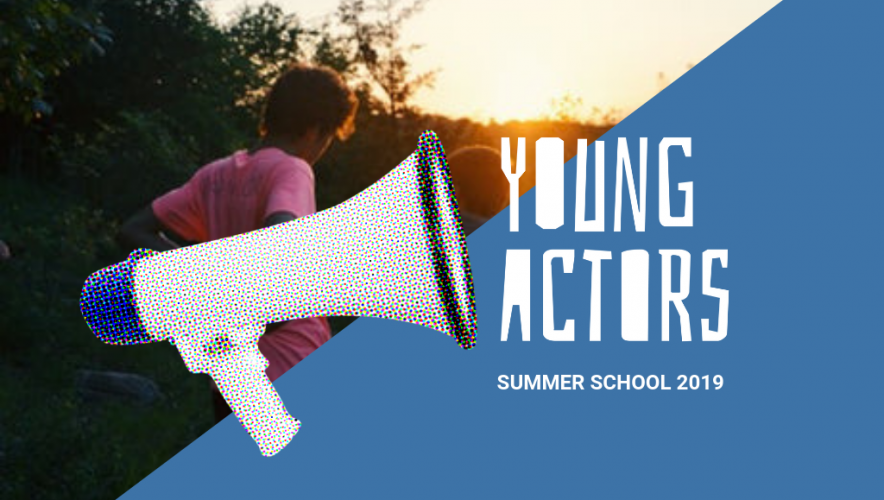 Our free Young Actors summer school is back!
Ages 12+ and FREE!
Kids trapped on an island. No grown-ups. No problem...
Taking inspiration from the story of Lord of the Flies — plus Dr. Who and Black Mirror — this year's Young Actors play will tell the story of a group of young people with one simple goal: to survive.
Come along to Young Actors Summer School to be a part of creating, rehearsing and performing a brilliant new piece of theatre.
Where and when?
This year's project will be based at Whitby Hall (and around Whitby Park) in Ellesmere Port, from Monday 29th July to Saturday 3rd August.
Who's it for?
Anyone aged 12-17 who is interested in acting and learning about the professional process of making a play. You don't need to have any previous acting experience and it's totally free. We're also looking for two talented musicians (a guitarist and a drummer) to form a band for the show.
What's in it for me?
Loads. You get to develop your skills, meet loads of like minded people, learn from professional directors and theatre makers, and create and perform in something you can truly be proud of.
Will there be performances?
Yes! There will be a performance on Saturday 3rd August (time TBC), which will be open to friends, family and others who are excited to see what you will create.
Find out more
We'll be holding a launch session on Thursday 25th July from 6:30–9pm where you can come along, chat to the team and find out more about the Young Actors week. That evening there will also be a performance of The Unpacking, which you can come along and enjoy. (The play is free to enter, feel free to 'donate what you decide' for the performance.)
There will also be a half-day session on Saturday 27th July, 10am–1pm where you can get a taste of what the week will entail.
How do I sign up?
If you'd like to take part contact jess@actiontransporttheatre.org
Posted: 2 July 2019