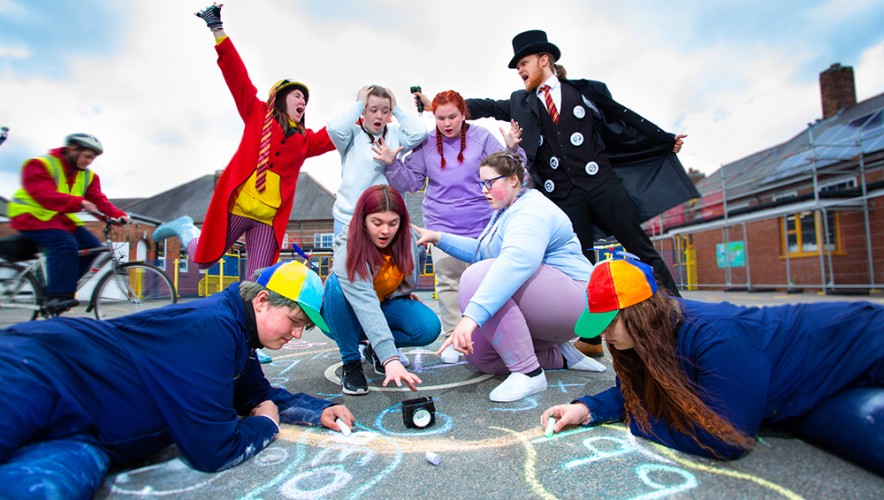 'Later in the Past'
Our regular young writers' group has finished writing their play 'Later in the Past' which will tour into primary schools in Ellesmere Port and Chester in May and June.
Later in the Past is a fast-moving outdoor promenade play.
It is an adventure story that takes place over different times – where Freddy has to go back in time to save mum, and Alex needs to travel forward into the future to avoid a very angry sister.
Written by ATT's acclaimed Young Writers' group and performed by students from Cheshire College South and West it speaks to the young people in education all across the region. It is truly by young people for young people.
Themes: friendship, honesty, and facing up to the consequences of our actions.
Want to get involved?
There is space for new writers to our friendly, creative, fun writing group - if you'd like to join you can find out more here.
Posted: 12 May 2021