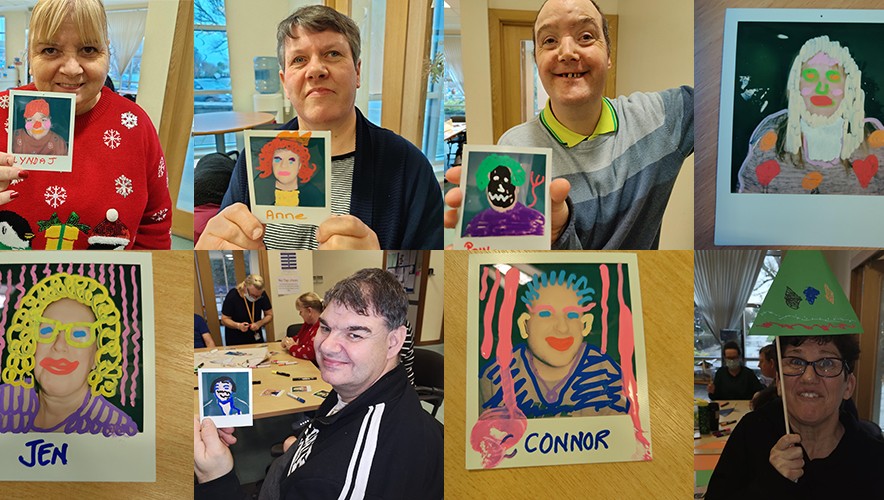 Ticket information:
Ellesmere Port Civic Hall
Further Information, Dates & Times TBC
Buy Tickets
A winter collaboration between Action Transport Theatre and Vivo Care Choices that will celebrate all things Panto.
We are working hand in hand with Vivo to bring a series of creative taster sessions to their patrons in the run up to Christmas, there will be singing, dancing and crafting a-plenty as together we explore the heroes, villains and jokers of Panto season. This series of workshops is culminating in a group trip to Jack and the Beanstalk at the Ellesmere Port Civic Hall this festive season.
In the New Year, this work will come together in a bespoke performance at the Ellesmere Port Civic Hall on 28th January 2022 honoring all the classic Pantomime experiences! Vivo patrons will be our entire cast, creative crew and front-of-house team, to bring this performance to the local community.
The performance will be free for all to attend and we would love to see you there...
Vivo Care Choices works throughout West Cheshire to provide a range of flexible and responsive support for people with learning disabilities and autism and older people, including people with dementia.
Action Transport Theatre work with local communities as creative collaborators, to make professional and aspirational theatre which we share locally, regionally, nationally and internationally from our home in Ellesmere Port. We have established a unique process of making new theatre by putting members of the local community at the heart of all our work. We explore what theatre and new writing can do in the 21st Century and the vital and changing roles everyone can play in the making of original and significant theatre for our time.
Posted: 3 November 2021