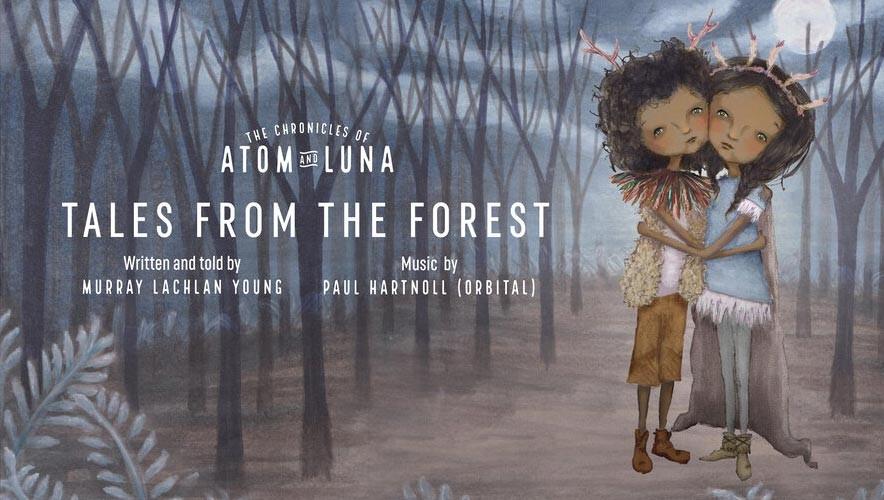 Mon 30 November - 12:00pm
Mon 7 December - 12:00pm
Mon 14 December - 12:00pm
Wed 16 December - 12:00pm
Fri 1 January - 12:00pm
Sat 2 January - 12:00pm
Sun 3 January - 12:00pm
Mon 4 January - 12:00pm
Tue 5 January - 12:00pm
Wed 6 January - 12:00pm
Thu 7 January - 12:00pm
Fri 8 January - 12:00pm
Sat 9 January - 12:00pm
Sun 10 January - 12:00pm
Mon 11 January - 12:00pm
Tue 12 January - 12:00pm
Wed 13 January - 12:00pm
Thu 14 January - 12:00pm
Fri 15 January - 12:00pm
Sat 16 January - 12:00pm
Sun 17 January - 12:00pm
Mon 18 January - 12:00pm
Tue 19 January - 12:00pm
Wed 20 January - 12:00pm
Thu 21 January - 12:00pm
Fri 22 January - 12:00pm
Sat 23 January - 12:00pm
Sun 24 January - 12:00pm
Mon 25 January - 12:00pm
Tue 26 January - 12:00pm
Wed 27 January - 12:00pm
Thu 28 January - 12:00pm
Fri 29 January - 12:00pm
Sat 30 January - 12:00pm
Sun 31 January - 12:00pm
Ages
7-11 year olds (and their families)
Atom & Luna - Quest for Old Mother Redbeard - Augmented reality story game launch (January 2021)
BBC 6 Music Poet in Residence MURRAY LACHLAN YOUNG has reunited with PAUL HARTNOLL (Orbital) to collaborate on Quest for Old Mother Redbeard, a ground breaking Augmented reality story game for families which is free for everyone to play. This new story game has been created by Funnelwick Limb, MBD Ltd and Action Transport and is a key element from the multi-platform story world of The Chronicles of Atom and Luna which brings to life the magical world of Atom and Luna across a range of forms. Find out more...
Atom & Luna - Winter mini-trail (16th December 2020 - 31st January 2021)
We have been working with Funnelwick Limb to bring you the Chronicles of Atom and Luna, starting with six audio tales - which are available to listen to, for free!

From 16th December you can find links to the stories on posters around Whitby Park in Ellesmere Port, Cheshire (or online) - we hope you enjoy them and we look forward to bringing you the production in the not-so-distant future...
The Chronicles of Atom & Luna - Tales From The Forest
This Autumn we are thrilled to be working with Funnelwick Limb on the release of six free audio tales – going back and forward in time – exploring the magical world of Atom & Luna in Tales from the Forest.
Our heroes, Atom & Luna (left home alone by their mother), are saved from starvation by the arrival of their magical child minder, Iffly Sney. But Iffly falls terribly ill and only the twins can save him. They must seek out the mysterious Old Mother Redbeard. And so begins Atom & Luna's journey into the heart of the forest that will change their lives forever.
Tales from the Forest take us into the depths of the forest, to reveal its secrets and prepare us for Atom & Luna's epic journey.
The audio tales start being released on 30 Nov, 2 a week for 3 weeks. These will be free to listen to and watch (with subtitles and BSL). Think of it as our Christmas present to you! But the giving won't stop there – more of the story will be released in rather surprising ways in Spring and Autumn 2021!
To be the first to listen and play – and find out more about the project - sign up to the Funnelwick Limb newsletter at www.funnelwicklimb.com
Further Information
A magical, child-centred project targeted at 7-11 year olds and their families - including podcats, an augmented reality experience, plus play at home & school activities.
The Chronicles of Atom & Luna are designed to present work for our audience who might usually have joined us (in school or family groups) for our seasonal show this Christmas.
If you have any questions please drop Jess our Producer an email on jess@actiontransporttheatre.org or call 0151 357 2120.
Atom & Luna is from the team that created the acclaimed The Mystery of the Raddlesham Mumps...
Murray Lachlan Young (BBC 6 Music Poet in Residence)
Nina Hajiyianni (Artistic Director, Action Transport Theatre)
MBD Ltd (Animators)
Matthew Linley (Creative Producer)
Bek Palmer (Designer)
Posted: 5 October 2020