Thu 2 November - 11:00am
Thu 2 November - 2:00pm
At Ellesmere Port Civic Hall
Part of the Ellesmere Port Big Imaginations Festival
Catapluf's Musical Journey
Explore rhythms and sounds of the world with Catapluf, whose imagination takes you to places where music can be found in everything: pans, water, drums, even the body.
Catapluf's Musical Journey is a large-scale spectacle, filling the Civic Hall auditorium with the sounds of samba, jazz, klezmer and lots of laughter. Kids (and their grown-ups) will be swept up in the wonderful, musical story, learning all about the music of the world and having a good old boogie.
About the Ellesmere Port Big Imaginations Festival
Catapluf's Musical Journey is coming to Ellesmere Port's Civic Hall as part of the Big Imaginations Festival. Throughout October Half Term week we'll be bringing world-class theatre to three venues in Ellesmere Port: The Civic, The Library and Whitby Hall. There will be other Big Imaginations Festival performances at venues all over the north west.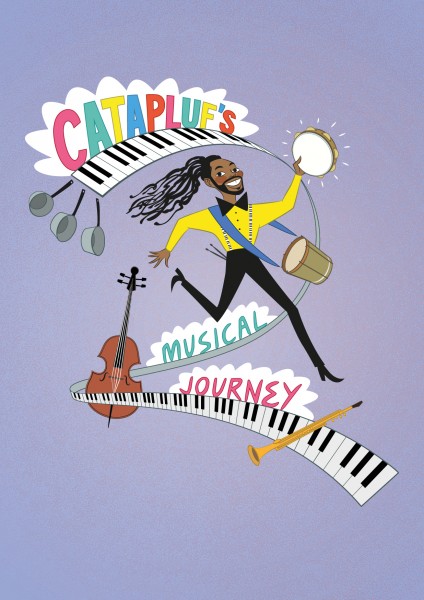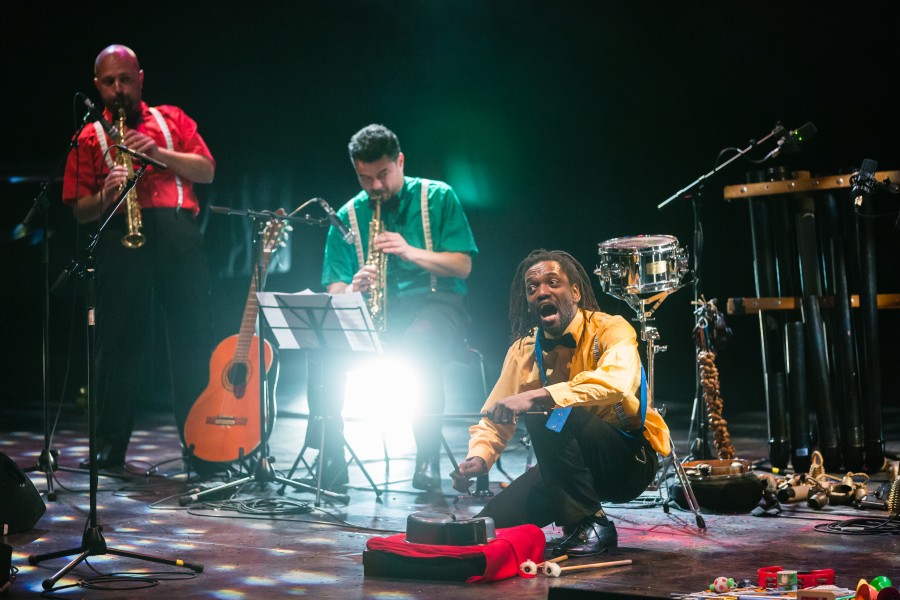 Posted: 26 June 2017