Curious Seed presents
Chalk About
'Some of the most brilliantly imaginative, humorous, touching theatre I have seen this year',
★★★★★ The Times
Chalk About was created for young audiences aged 8+ and is a playful, funny and sometimes moving look at how we see ourselves and others, featuring dance, chalk, chat and one perfect scene containing everything you could wish for…
Chalk About explores the nature of identity and asking some BIG questions. What makes us who we are? Is it where we are from? Or how we talk? Is it the way we dance? Our pasts, our futures? And, most importantly, doesn't everyone like pizza?
'In just 50 minutes, it leads its audience deep into the stuff of human identity, using movement and dialogue to discuss family and origins, nationality and gender, happiness, sadness and the way we express ourselves through the things we like, from pizza to disco music.'
★★★★ The Scotsman
Performers: Christine Devaney, Hendrik Lebon / Niels Weijer
Production Designer: Karen Tennent
Dramaturgical Advisor: Moos van den Broek
Sound Composer: Martin Rascher
Lighting Designer/Production Management: Tom Zwitserlood
Touring Production Manager: Yvonne Buskie
Costume Designer: Alison Brown
Photography: Eoin Carey & Tuur Uyttenhove
Chalk About was commissioned by Imaginate, supported through the Scottish Government's Edinburgh Festivals Expo Fund. Produced by Catalyst Dance Management and co-produced in association with Tanzhaus NRW [Dusseldorf] and The Work Room [Glasgow]. Supported by Fresh Tracks Europe and Artspace.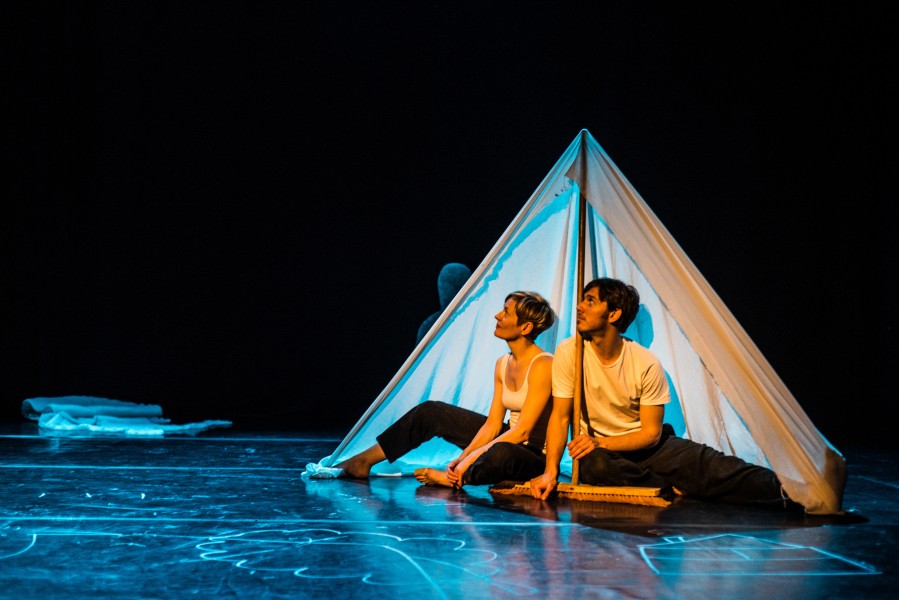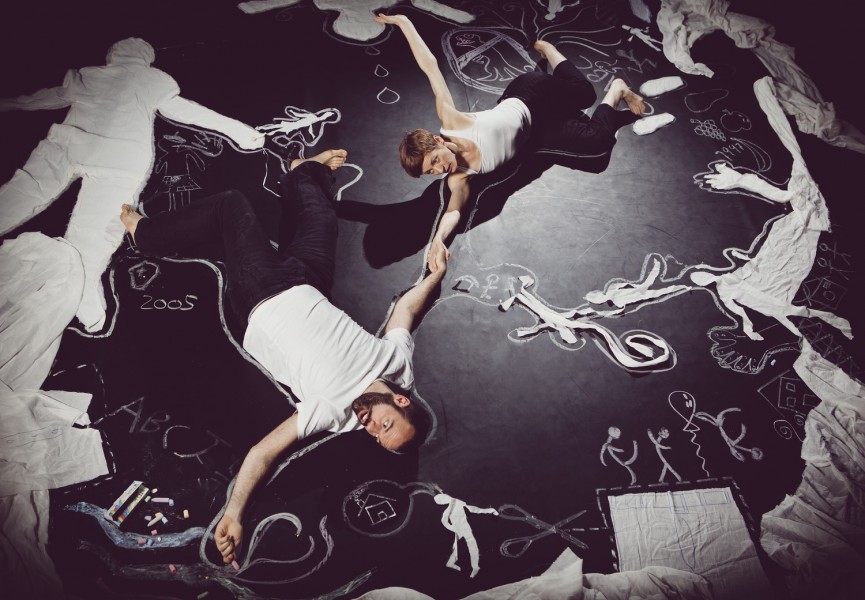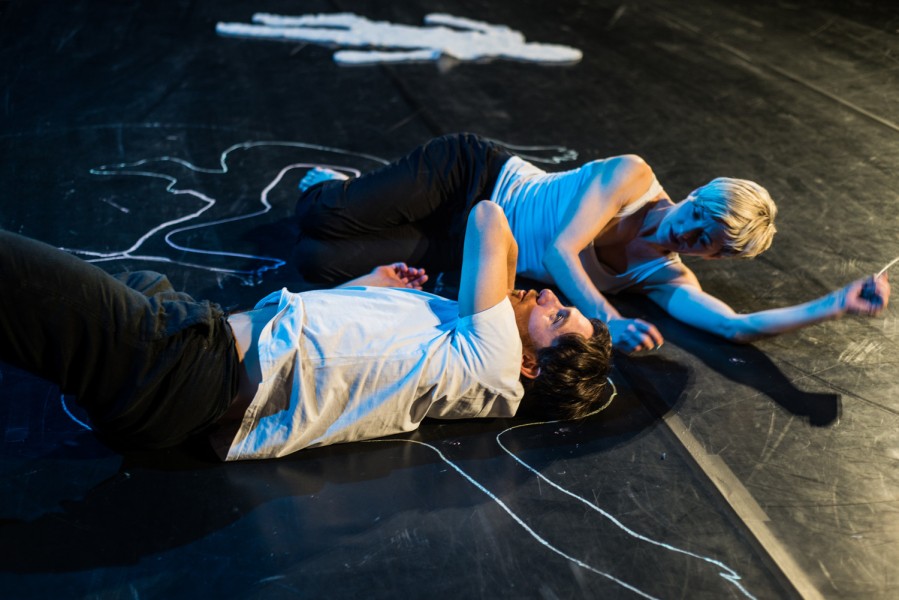 Posted: 24 January 2018