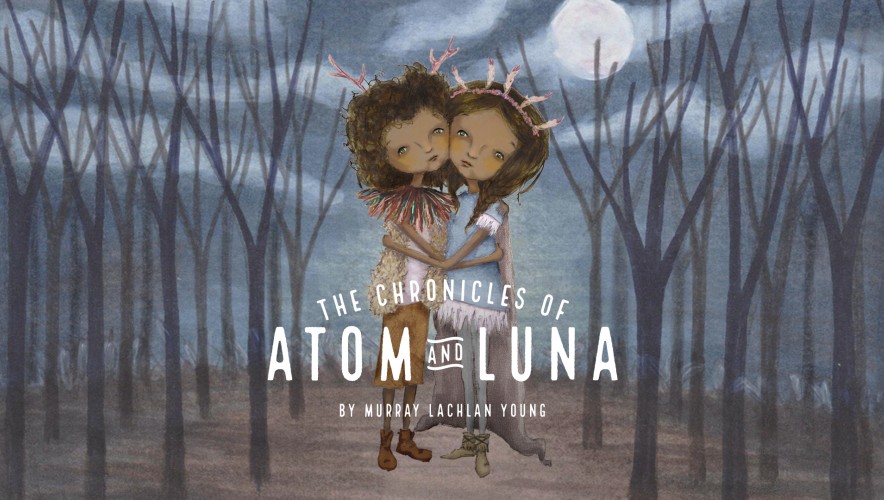 Wed 19 October - 1:00pm
Wed 19 October - 7:00pm
Thu 20 October - 10:00am
Thu 20 October - 1:00pm
Fri 21 October - 10:00am
Sun 23 October - 2:00pm
Ages
7+ year olds and their families
Funnelwick Limb in association with
Action Transport Theatre and Eastern Angles presents:
The Chronicles of Atom & Luna
Murray Lachlan Young's epic tale for families.
Our heroes Atom and Luna (left home alone by their mother) are saved from starvation bythe arrival of their magical child minder, Iffly Sney.
But Iffly falls terribly ill and only the twins can save him. They must harness the power ofthe moon and the forest to seek out the mysterious Old Mother Redbeard.
And so begins Atom & Luna's journey, an adventure that will change their lives forever.
Created by BBC 6 Music's poet in residence and children's author Murray Lachlan Young.
Further Information
A magical, child-centred project targeted at 7-11 year olds and their families - including podcasts, an augmented reality experience, plus play at home & school activities.
If you have any questions please drop Jess our Producer an email on jess@actiontransporttheatre.org or call 0151 357 2120.
Age guidance 7+
Running 60 minutes
Credits
Atom & Luna is from the team that created the acclaimed The Mystery of the Raddlesham Mumps.
Written by Murray Lachlan Young
Directed by Nina Hajiyianni
Designed by Bek Palmer
Produced by Matthew Linley for Funnelwick Limb
Posted: 24 March 2022