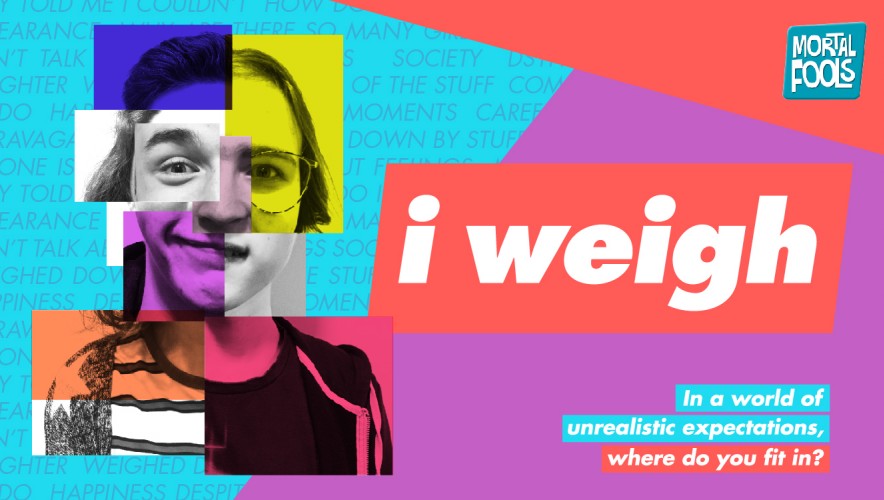 Mortal Fools and Tyne Valley Youth Theatre present
I Weigh
I Weigh is a brand new theatre show created by young people in response to the online '@i_weigh' movement. The show is a fun and poignant journey through what it is like living in a world that places value on the superficial, distorts self-image and asks questions about the expectations that are placed on us every day.
What can you really tell about someone from their Instagram feed? We tell the world we're feeling #blessed, that we're #livingourbestlives, and only here for the #goodvibes, but what do we do when we're feeling anxious, uncomfortable, stressed or alone? In a world full of highs, we don't know how to deal with the lows.
I Weigh is a dynamic and thought-provoking show that explores what we are worth and how we can learn to value and accept ourselves and each other in today's world.
I Weigh is coming to Whitby Hall as part of the National Youth Theatre Exchange — all participants of Take Over 2019 will be able to see the show for free and attend a theatre workshop led by the company.
Posted: 8 March 2019