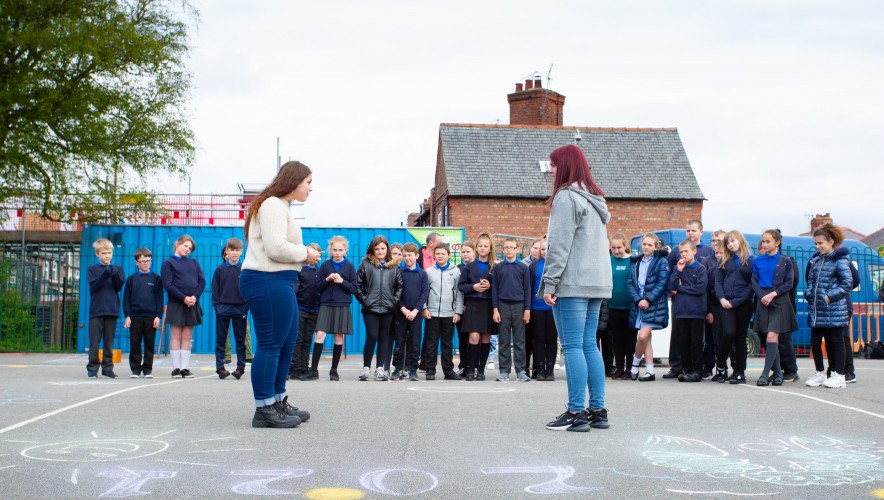 Mon 13 June - 1:30pm
Tue 14 June - 1:30pm
Wed 15 June - 1:30pm
Thu 16 June - 1:30pm
Fri 17 June - 1:30pm
Fri 17 June - 7:00pm
Mate. Pal. Friend. Enemy.
'Mate. Pal. Friend. Enemy' tells the story of a group of Year Six students who think the day is going to be ok, but then it isn't – yet how they manage to make things better.
It tells a story of anger, disappointment and betrayal – but also listening, compassion, and how sharing how you feel can change everything.
At a time of seemingly unstoppable war, we thought we should write a play about how kindness can change things. This is that play.
A play written by ATT's young writers.
Based on their own experiences of school, friendship, and how to cope when things go wrong.
A performance and Q&A session lasting one hour.
Posted: 24 March 2022