Matthew Linley Creative Projects
In association with Action Transport Theatre and Eastern Angles presents
Murray Lachlan Young's
The Mystery of the Raddlesham Mumps
Part of Ellesmere Port Family Festival 2019 | Age 7+
Whitby Hall | Saturday 2nd November
A gothic tale which will make you and your family shudder and laugh out loud!
"Fearsome and Funny" — Michael Rosen
"Beautifully staged…utterly brilliant… fiercely clever" — Marcus Brigstocke
Celebrated poet and broadcaster Murray Lachlan Young (Radio 4, Radio 2 and BBC 6 Music poet in residence) stars in this thrilling new family performance perfect for audiences young and old!
After the windswept double funeral of his parents, 7-year-old Crispin (or Crispin de Quincy de Faversham Clumps to give him his full name) inherits his ancestral home — Raddlesham Mumps. He finds himself in a huge empty house with only an ancient butler for company. And when that butler, Kenilworth, begins to tell him about the bizarre and hilarious deaths of his deeply eccentric ancestors the story takes flight on darkly comic wings.
The acclaimed Raddlesham Mumps mixes compelling storytelling with a brilliant musical score (by Arun Ghosh), oodles of theatricality and a touch of exquisite silliness. A 'theatrical treat' that's perfect for lovers of Harry Potter, Tim Burton, Lemony Snicket and The Brothers Grimm!
Tickets: £8 all ages | £5 tickets for Ellesmere Port residents*
"Side-splittingly hilarious" — Howard Blake (The Snowman)
"Murray Lachlan Young's latest masterpiece" — Matt Everitt, BBC 6 Music
The Mystery of the Raddlesham Mumps is coming to Ellesmere Port Family Festival 2019 as a part of the Big Imaginations Festival, filling the North West with brilliant theatre.
(*You may be asked to provide proof of postcode prior to the event.)
Is it suitable for adults?
Yes! Lots of adults have enjoyed the show immensely, theres lots of humour in there especially for older audiences!
Audiences who enjoy gothic or fantasy stories or who like nonsense poetry, cautionary tales or satirical poetry or who just like a great yarn brilliantly told will all enjoy TheMystery of the Raddlesham Mumps
Is it suitable for adults Children under 7?
Whilst the show isn't designed for very young children we know that 5 or 6 years old have enjoyed the performance. They may find some of the language and the story a little more difficult to follow but they will enjoy the physical storytelling, the clowning and the sillier moments.
Due to its gothic nature (the show includes 9 gruesomely funny deaths) the show isn't suitable for nervous children or children who are easily scared.
The show is not designed and is not suitable for children under 5.
Any audience warnings?
There is NO swearing or nudity!
The two performers act out the deaths in a light hearted, exaggerated way.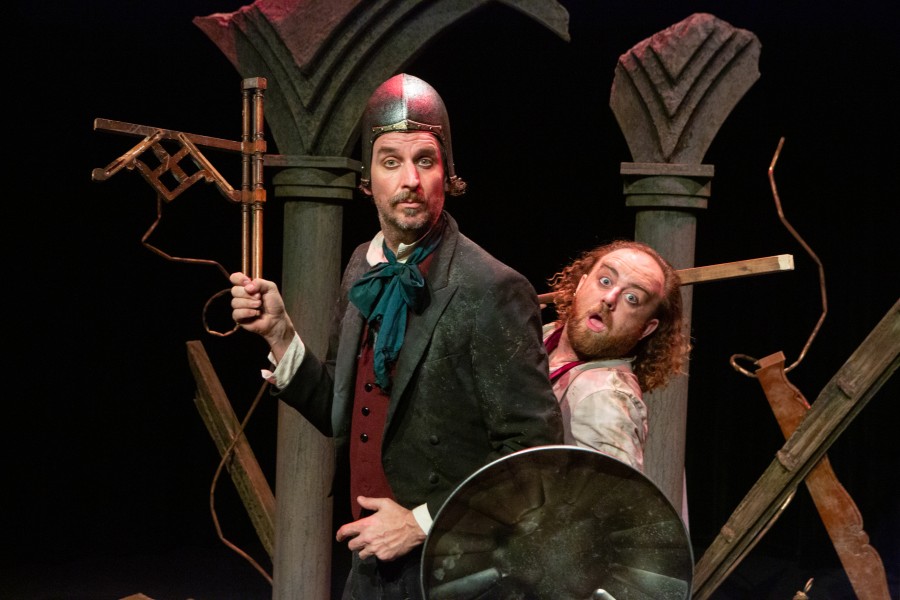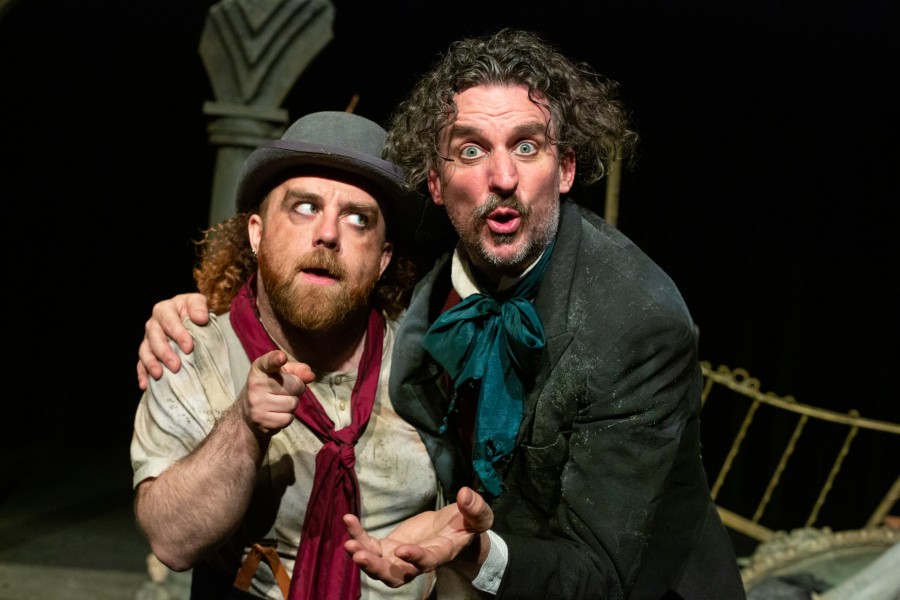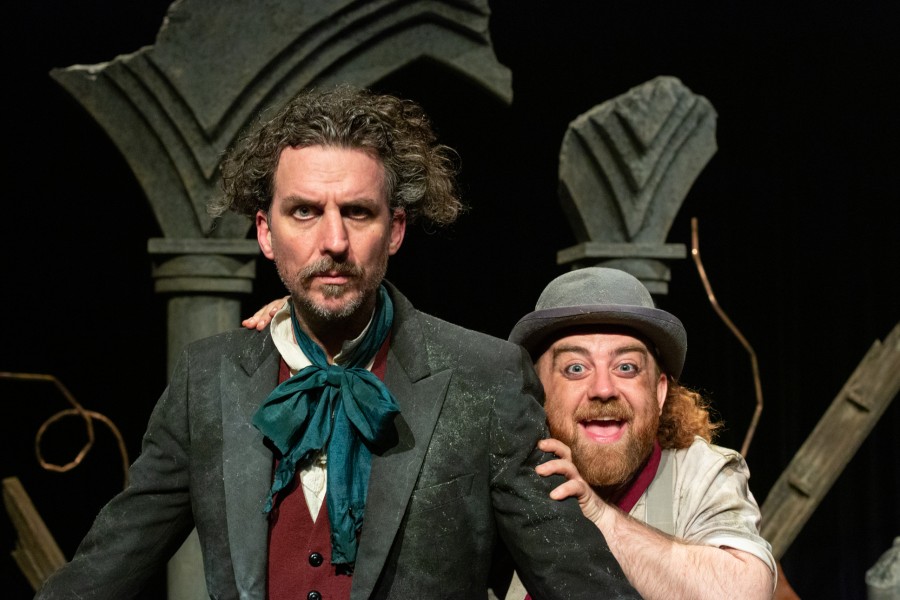 Posted: 11 July 2019