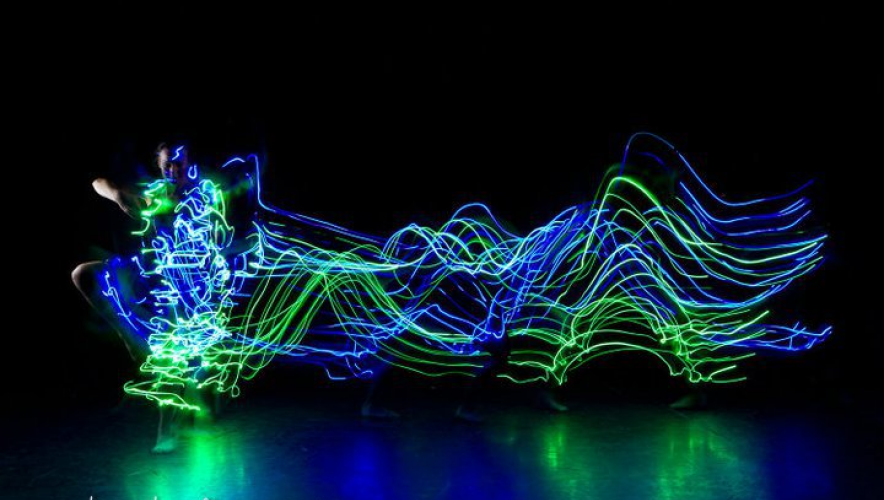 Ticket information:
Adults £7
Children & young people (£5)
Buy Tickets
Tuckshop Dance Theatre in conjunction with Cheshire Dance presents
Neverland
A dramatic, interactive and immersive performance that explores the relationship between the younger generation and the digital world.
Neverland shares the multiple perspectives of young people living online and celebrates their positive relationship with digital technology.
An uplifting performance that uses dance, augmented reality and technology to explore the minds and imaginations of the younger generation, Neverland considers how social media has the potential to blur the lines between truth and reality.
Raising awareness of the challenges that our youngsters face today and highlighting the tensions between realism and virtual existence, Neverland supports young people to thrive in this challenging digital era and to continue to remain aware of the risks that the online world can bring.
Aimed at ages 11+, the show has been produced using the ideology behind the story of Peter Pan which has been updated for this older age group. Transporting audiences to a parallel universe on a journey to reach adulthood, viewers are immersed in a digital world in which social media dominates lives and solid relationships are paramount for individual happiness.
An element of the experience will be delivered via augmented Reality. The AR will be delivered through the ground breaking new immersive platform from Facebook. More details to follow.

Running time 1 hour.
Posted: 18 January 2019