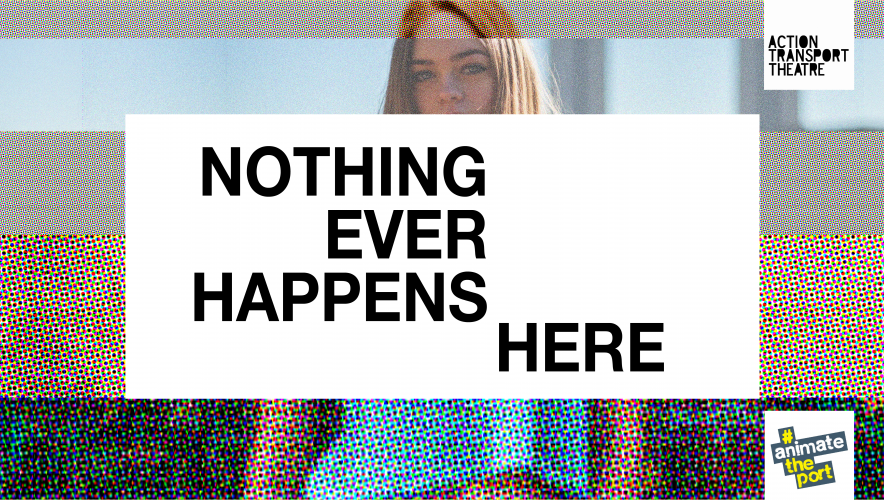 Fri 31 May - 1:00pm
Sat 1 June - 1:00pm
Sun 2 June - 1:00pm
#animatetheport presents
Nothing Ever Happens Here
Written by KEVIN DYER
Directed by MICHAEL BEIGEL
Elaine's got some things to get off her chest. Dad's out of the picture, Mum may as well be, and Uncle Denis has been hanging round a lot. Things are no better at school. But skipping one exam's not the end of the world, right?
From the second you step into the unique set of Nothing Ever Happens Here you're in for a moving, surprising and unusual piece of storytelling.
Written by internationally award-winning playwright Kevin Dyer (The Bomb, The Hobbit, Monster Under The Bed) and directed by ATT's own Michael Beigel (Tricnic, The Legacy). Original music for Nothing Ever Happens Here has been created by Adam Piotrowski, one of our Young Creatives. It was made possible by a Creative Commission — small grants to inspire and resource local young people to realise their creative ambitions.
See the show
Nothing Ever Happens Here will be performed free of charge at community centres around Ellesmere Port from 31st May–2nd June.
We'd love to connect with as many local youth groups and young people's organisations as we can. To find out more about seeing a performance — as well as opportunities to have hands-on workshops with the play's director — email Mike Beigel.
Performance dates
Fri 31 May, 1pm, 2:30pm, 4pm — Westminster Community Centre, Ellesmere Port
Sat 1 June, 1pm, 2:30pm, 4pm — Flatt Late Community Centre, Ellesmere Port
Sun 2 June, 1pm, 2:30pm, 4pm — Little Sutton Community Centre
About #animatetheport
For the last two years our #animatetheport project has connected with dozens of local young people, helping their creative and digital ideas come to life. Nothing Ever Happens Here is packed with surprises, many of which have been developed in the community as part of the project.
#animatetheport and Creative Commissions are made possible thanks to funding from Paul Hamlyn Foundation — helping us explore how we can use and create digital technology to engage young people in theatre-making.
Tour dates:
Fri 31 May - 1:00pm
Westminster Community Centre, Ellesmere Port
Sat 1 June - 1:00pm
Flat Late Community Centre, Ellesmere Port
Sun 2 June - 1:00pm
Little Sutton Community Centre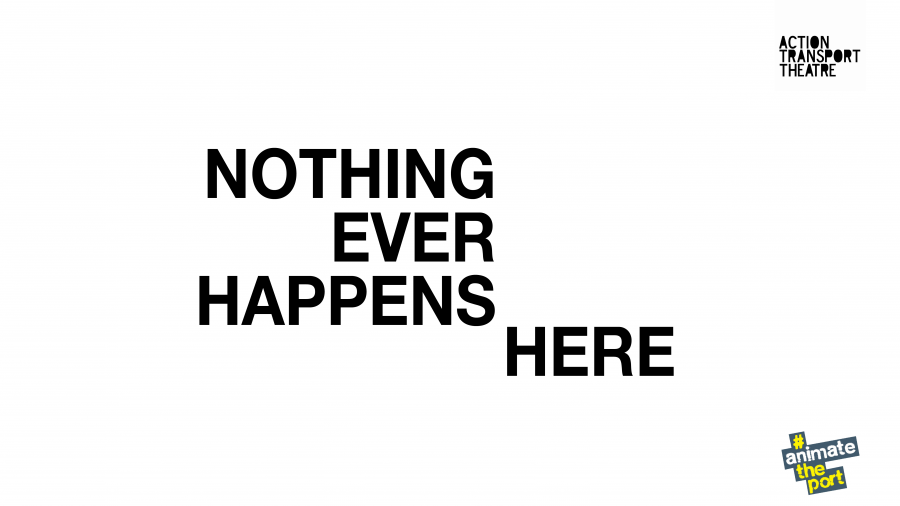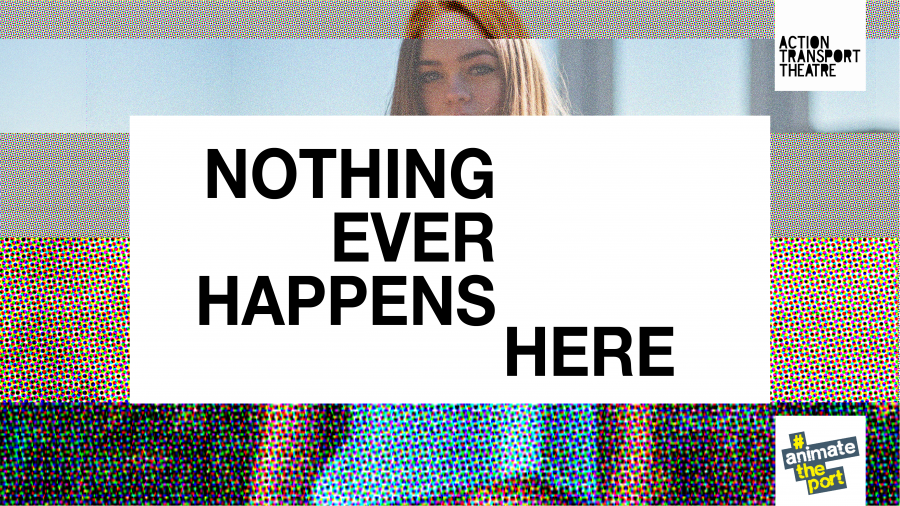 Posted: 13 March 2019