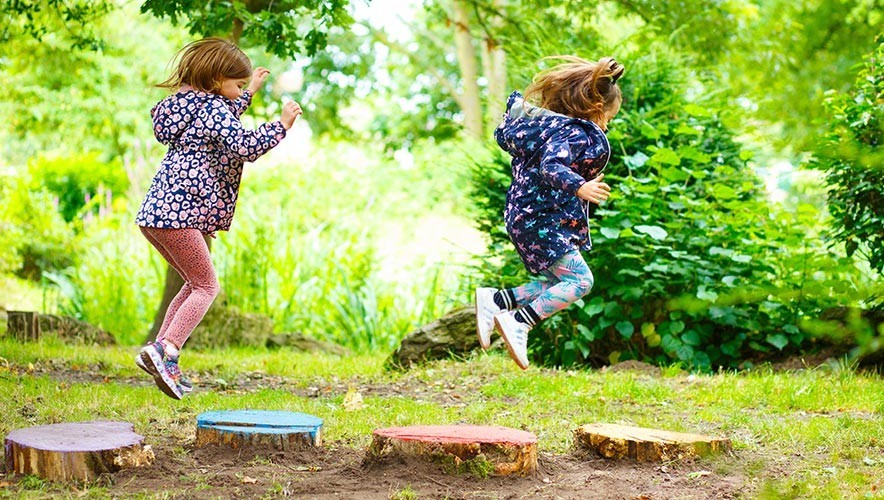 Wed 10 August - 11:00am
Thu 11 August - 11:00am
Fri 12 August - 11:00am
Sat 13 August - 11:00am
Sun 14 August - 11:00am
Mon 15 August - 11:00am
Tue 16 August - 11:00am
Wed 17 August - 11:00am
Thu 18 August - 11:00am
Fri 19 August - 11:00am
Sat 20 August - 11:00am
Ticket information:
The trail is open on the 10th August – 20th August 2022 11am - 4pm
This ticket gives you to access to any day of the arts trail, you can come at any time, as many times as you like. You don't need to present this ticket to anyone.
On arrival, come into Whitby Hall to pick up your map.
Buy Tickets
Ages
All ages & their families

Once upon a time...
Once upon a time... is our magical and unique art & adventure trail created especially for Whitby Park – in the heart of Ellesmere Port.
A programme of activity indoors and outdoors which is FREE for all based around a series of wonderous and surprising installations, in and around the park and new venue.
More information
10th August – 20th August 2022
Extravaganza weekend Saturday 13th & Sunday 14th Aug 2022
| | | |
| --- | --- | --- |
| | Saturday 13th Aug | Sunday 14th Aug |
| 11am | Are we Aliens? By Artemis Productions | Bewonderment Machine by A Bird in the Hand Theatre |
| 12pm | Falconry Dismay By Dizzy O'Dare | - |
| 1pm | Are we Aliens? By Artemis Productions | Bewonderment Machine by A Bird in the Hand Theatre |
| 2pm | Falconry Dismay By Dizzy O'Dare | Family Vogue Ball by Darren Pritchard Dance |
| 3pm | Are we Aliens? By Artemis Productions | Bewonderment Machine by A Bird in the Hand Theatre |
| Throughout the Day | James the Jester | James the Jester |
Most activities are for families of all ages
For family activities all children must attend with an adult and always be supervised
​Please call 0151 357 2120 or email info@actiontransporttheatre.org
Posted: 24 March 2022