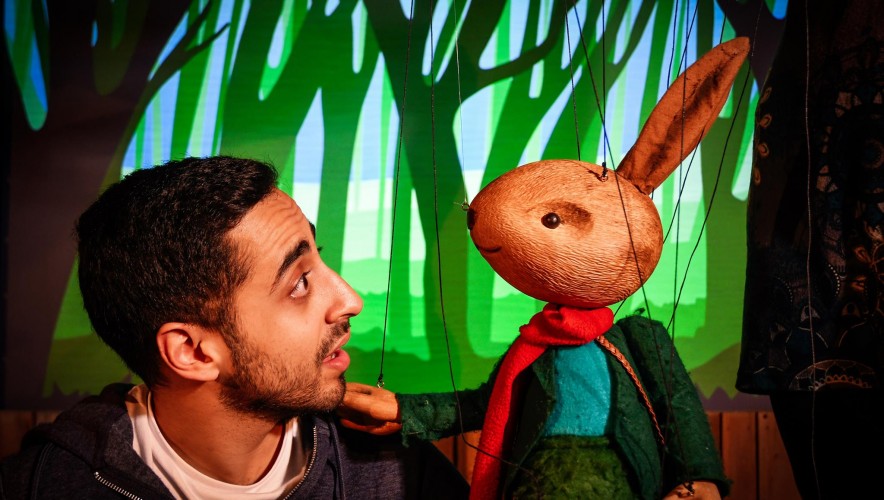 Fri 22 February - 12:00pm
Fri 22 February - 2:00pm
Fri 22 February - 4:00pm
Ages
Under 8s (and their grown-ups)
154 Collective & Creative Scene present
Rabbit Girl & The Search for Wonder
A NEW FAMILY SHOW WITH MUSIC, ANIMATION & PUPPETRY
Something impossible has happened, something no one saw coming. So, Rabbit Girl and her Dad have done what they do best — pulled on their boots, packed their tent and headed off into the wilderness.
Join them around the campfire to hear about some pretty awesome adventures from all over the world.
Playful, poignant and with a little sprinkling of magic, Rabbit Girl & The Search for Wonder is a new show inspired by stories from lots of families about the joy of storytelling, coping with loss and finding wonder in the world again.
Perfect for under 8s and their grown-ups too.
Lasts 55 minutes approx.
T: @154collective
W: www.154collective.co.uk
Rabbit Girl & The Search for Wonder was commissioned through Made To Be Seen from Creative Scene, the Creative People and Places project for North Kirklees. Supported by ARC Stockton and Arts Council England
Posted: 9 January 2019