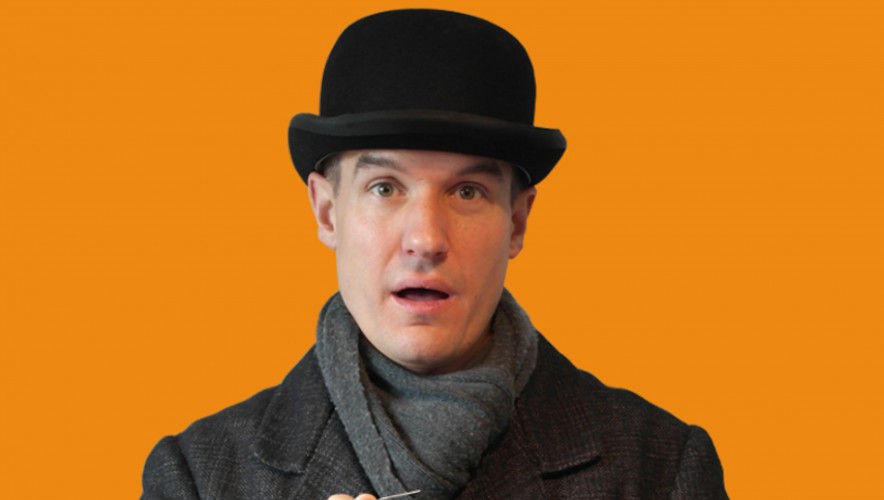 Flying Bridge Theatre Company Present
A Regular Little Houdini
A multi-award winning show!
Edwardian Newport, South Wales: A dockworker's son, smitten by Harry Houdini, dreams of a life of magic. His parents struggle with their son's eccentricity, but doggedly training himself to emulate his hero on the industrial detritus, his relentless ambition finally brings him face-to-face with the world's greatest showman - and one of the most terrifying events in British industrial history.
Is it possible to follow one's dreams when poverty weighs you down like mud? An enchanting story that blends childhood imagination with the cynicism of adulthood. A tale of hope, determination & magic!
"A show full of youthful momentum, A Regular Little Houdini is like a bright lantern lowered into a dark pocket of history."

The Stage
"The best show I've seen at the Fringe for many years."
The Mail on Sunday
"The most transporting and heart warming play at this years festival"
The Advertiser
Winner of 4 International fringe Festival Awards
Winner – Best Solo Show – San Diego International Fringe Festival
Winner – Best Performance by an actor – TheTVolution, Hollywood Fringe Festival
Winner – Artistic Excellence – Sponsored by Rogue Shakespeare, Hollywood Fringe
Winner – Producers Encore Awards
Posted: 12 April 2017