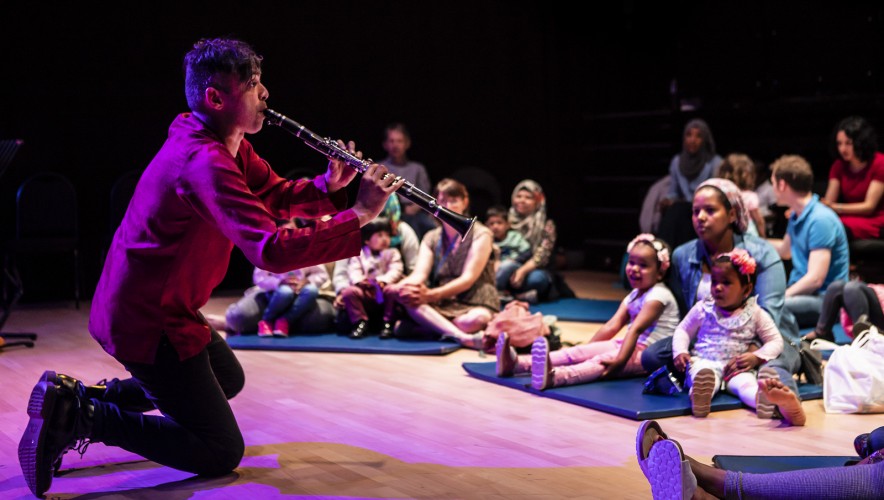 Matthew Linley Creative Projects presents
A Big Imaginations commission
In association with STUN and ARC, Stockton
Stitch Brothers Patchwork Wonders
Part of Ellesmere Port Family Festival 2019 | Ages 5–8
Ellesmere Port Civic Hall | Friday 1st November
Live drawing! Beatboxing! Animation! Jazz! An exhilarating new piece of music theatre for ages 5–8.
Patchwork Wonders is a genre-bursting mix of live beatboxing, imagery, surround sound, words, electronica, jazz, hip hop and South Asian classical folk music. You'll be transported into a magical, dreamlike world of sound, words and projections.
Created and performed by award-winning jazz musician Arun Gosh, visual artist Fabric Lenny and composer and sound artist Jason Singh.
Tickets: £8 all ages | £5 tickets for Ellesmere Port residents*
Stitch Brothers Patchwork Wonders is coming to Ellesmere Port Family Festival 2019 as a part of the Big Imaginations Festival, filling the North West with brilliant theatre.

(*You may be asked to provide proof of postcode prior to the event.)
Posted: 11 July 2019