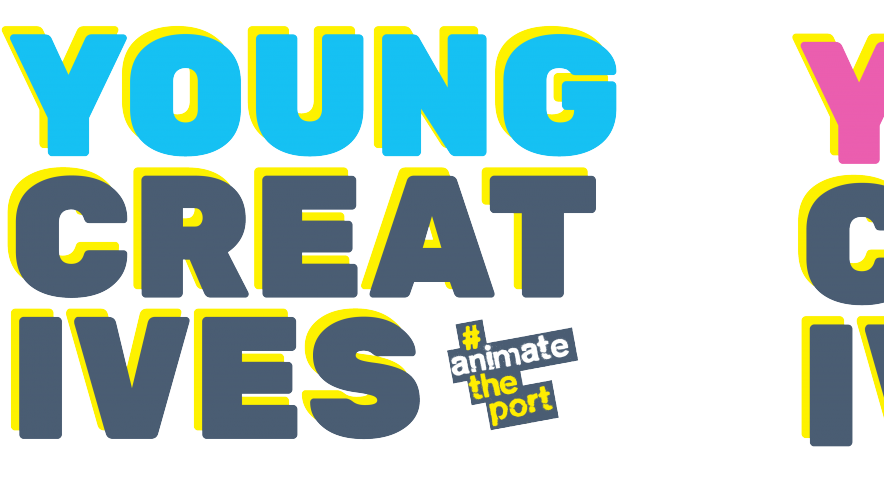 Aged 18-25?
You are at a pivotal time in your life. Maybe you're moving out for the first time, heading to uni, graduating or landing your first job. If you want to follow a career in the arts it can feel even trickier, but don't panic! We've been there before, and we're here to help.
#animatetheport Young Creatives is your opportunity to work with professional artists and turn your ideas into reality.
Being part of Young Creatives gives you exclusive access to training, support and opportunities so that you can create the stuff you want to create.
It also means you're part of a network of likeminded young artists and creators who want to learn and get a head start on a career in the creative industries.
What's involved?
Monthly Theatre Trips to the best plays and productions in the North West. We'll find the cream of the crop and show you how to get to them. Always £15 or less.
Arts Bar is our monthly meet-up. You'll have access to creative industry pros, who'll share their wisdom and insight in all sorts of workshops.
Creative Commissions offer you the chance to get your projects off the ground. Whether you need new equipment or some specific software, you can apply for funding to achieve your creative vision.
Programming at Whitby Hall gives you a chance to showcase your film, theatre, photography or whatever else right here at the home of Action Transport Theatre. Work with us and have a say about what you want to see.
Gain valuable hands-on experience working front-of-house for a professional theatre and bag free tickets to the finest home-grown and touring shows.
Exclusive swag! All the lovely stuff you've already received and more. Wear it with pride, and maybe help us design some more?
Digital Takeovers give you the chance to take the wheel of our social media for a week and share your unique perspective with our followers.
Digital Arts Training lets you use Young Creatives as a stepping stone to build the skills and experience you need for the future, whether it's in filmmaking, podcasting, radio drama, photography, digital marketing, the list goes on…
Want to be part of it?
Brilliant. Just get in touch using this super quick form, and one of our team will be in touch to talk all things Young Creatives with you.
Posted: 3 August 2017